John Paluska
| ChristianHeadlines.com Contributor
| Tuesday, January 19, 2021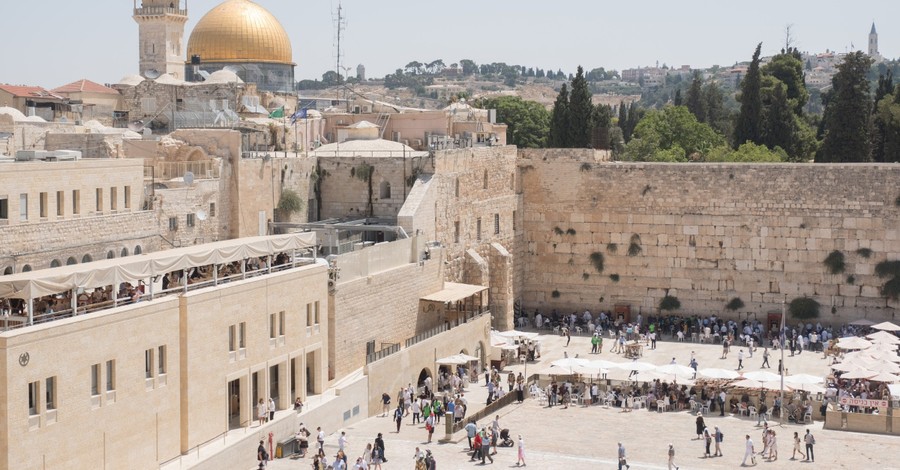 ---
The Western Wall in Jerusalem, a place where people come from miles around to pray for the Jewish people, has added 30,000 Coronavirus patients in request for prayer.
Many of the names come from online petitions given to The Western Wall Heritage Foundation, which runs the wall. The prayer requests are printed daily and placed before the wall. Some reports show that hundreds of new requests are added per day, but still, the Western Wall Heritage Foundation is requesting people send in more prayers.
"Send us the names of your loved ones and we will make sure to pray for their health in front of the sacred stones of the Kotel while painstakingly preserving your privacy," the organization said in a statement obtained by CBN News.
Due to Coronavirus responses, the Western Wall is largely closed off from public gatherings, meaning most visits can only be done digitally until the Coronavirus restrictions are lifted. But there doesn't seem to be an end in sight for lifting the lockdowns, which were originally supposed to end Thursday. The government has decided to extend the lockdowns for at least another two weeks.
The Western Wall, also called the Wailing Wall, is a wall that was built during the Roman empire. It is the remnant of a Jewish Temple in Jerusalem that was destroyed by the Romans. They left the wall up because they likely thought it held no major significance, since it was an outer wall and not a wall that was part of the temple itself.
The wall was later destroyed in an earthquake in the 1500s but was repaired by an Ottoman emperor so it could be a prayer site for Jewish people. The Emperor's decree was respected for 400 years or more following the his rule.
The wall officially became part of Israel again after the Six Days War and has remained in Jerusalem ever since.
Photo courtesy: Anton Mislawsky/Unsplash
---
John Paluska has been a contributor for Christian Headlines since 2016 and is the founder of The Washington Gazette, a news outlet he relaunched in 2019 as a response to the constant distribution of fake news.