John Paluska
| ChristianHeadlines.com Contributor
| Monday, April 5, 2021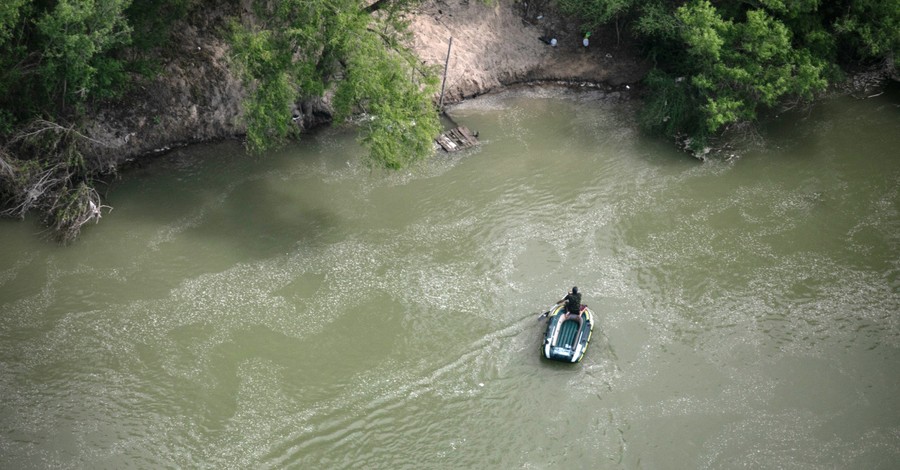 ---
A team of Texas Rangers and Federal Border Patrol agents saved a 6-month-old's life after a human trafficker tried to dump her from a life raft, CBN News reports.
The shocking event took place at the border in Roma, Texas. According to Texas's Department of Public Safety, the child's mother was assaulted by the traffickers and her leg was broken. She was one of 67 adults and her infant among 150 children the coyotes attempted to smuggle into the U.S.
Texas's DPS released a statement via Facebook on the horrific situation, which thankfully had a happy ending as the baby was rescued and united with its mom. "On 03/16/21, this specialized group assisted U.S. #BorderPatrol in Roma with a 6mo female child who had been thrown out of a raft and into the Rio Grande River by smugglers. The child's mother had been assaulted by smugglers in Mexico resulting in a broken leg," the statement reads.
Human trafficking and overall border crossings have reportedly skyrocketed under the Biden Administration. So far, 18,000 minors are being held by themselves in Border Patrol facilities. The problem has become so pervasive that Texas's governor wrote a letter to Kamala Harris asking for an explanation since Harris was put in charge of the situation by Biden.
As Christian Headlines previously reported, Joe Biden's handling of the immigration crisis rings hollow among Americans, with just 34 percent of Americans saying they approve of Biden's handling of the crisis.
Scholars have noted that the main driving force behind the immigration crisis is his rescinding of President Trump's executive orders while also being soft in rhetoric. Andrew Arthur of the Center for Immigration Studies told The Epoch Times that the surge of illegal immigrants is "driven by Biden's rhetoric, his rollback of Trump administration restrictions at the border." Additionally, James Carafano, the vice president of the Heritage Foundation's Kathryn and Shelby Cullom Davis Institute, told The Epoch Times in a recent interview that "you could argue it's actually a deliberate policy that they're actually seeking to attract illegal aliens into the United States."
Related:
53 Percent of Americans Disapprove of President Biden's Handling of Immigration: Poll
Photo courtesy: ©Getty Images/John Moore/Staff
---
John Paluska has been a contributor for Christian Headlines since 2016 and is the founder of The Washington Gazette, a news outlet he relaunched in 2019 as a response to the constant distribution of fake news.