John Paluska
| ChristianHeadlines.com Contributor
| Thursday, September 10, 2020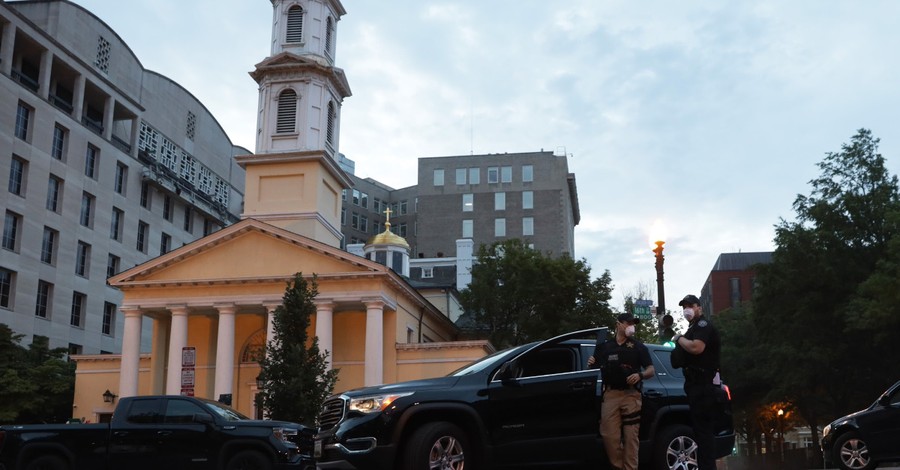 ---
A church in Washington, D.C. that was vandalized by rioters has made a powerful statement on racial unity.
St. John's church, which, according to The Christian Post, was almost burned down and was graffitied by rioters, has painted a series of murals in the spirit of racial justice.
One of the murals has Amos 5:24 written on it, which states, "Let justice roll down as waters, and righteousness as a mighty stream." Another mural prominently features South African Anglican Archbishop Desmond Tutu, who teaches that "our lives are inexplicably bound together."
Reverend Bob Fisher, the rector of the church, told The Christian Post that the murals were meant to bring light the beauty to the surrounding neighborhood.
He said, "One thing I hope for with the murals is that while the nature of stained-glass windows is to bring light and beauty into a room or worship space, we're able to flip that script by sending light and beauty outward to our surrounding neighborhood."
He continued, "The visuals are like the bell we ring in our steeple — they remind us that God is present, that God loves us all, and that it is important, especially in difficult times, to look up! To remember that we are all part of something greater."
The murals were painted by the P.A.I.N.T.S. Institute in partnership with the DowntownDC Business Improvement District. The Smithsonian Institute attended the viewing of the murals and expressed they'd like to keep the murals once the church takes them down from the wooden boards they were painted on.
As Christian Headlines previously reported, the church targeted by rioters after President Trump stood in front of it and posed for a photo op with a Bible.
Related:
Historic St. John's Church Vandalized Again; Seattle Mayor Calls for End of Protests at Night
President Trump Poses with Bible in Front of St. John's Church amid Civil Unrest
Trump Faith Advisers Say the President Did the Right Thing by Visiting St. John's Episcopal Church
Nancy Pelosi Reads from Bible, Implores President Trump to Be a 'Healer-in-Chief'
Photo courtesy: ©Getty Images/Alex Wong/Staff
---
John Paluska has been a contributor for Christian Headlines since 2016 and is the founder of The Daily Fodder, a news outlet he relaunched in 2019 as a response to the constant distribution of fake news.