John Paluska
| ChristianHeadlines.com Contributor
| Friday, January 8, 2021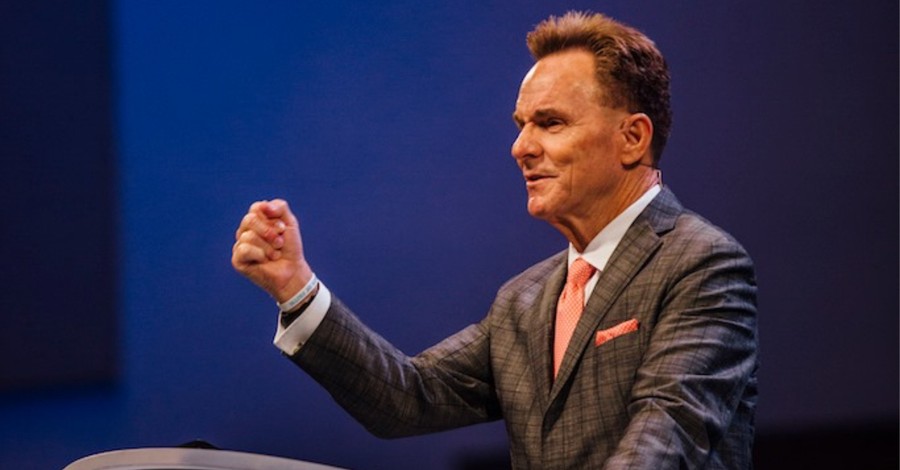 ---
Ronnie Floyd, the Executive Committee President of the Southern Baptist Convention, has tested positive for COVID-19.
Floyd, who reportedly contracted the virus last month, explained what happened in a lengthy email he sent to supporters.
"On Saturday, December 26, I became ill with what Jeana and I suspected was COVID-19," He wrote. "Due to the Christmas Day bombing in Nashville and the technical challenges caused by it, the testing sites near us were closed. When I was able to be tested, the diagnosis was clear: I was positive for COVID-19."
In his email, he noted the "lonely deaths" from Coronavirus were "very real" to him. However, he continued, "God brought to my mind one of the very first Bible verses my mom taught me when I was little a boy. One night when I was fearful, she taught me, 'What time I am afraid, I will trust in thee.' Psalm 56:3 (KJV)."
Floyd was the president of the SBC from 2014-2016 and now he serves as the SEC Executive Committee's President and CEO. While President of the SBC, Floyd worked to champion racial reconciliation over racial division. In 2015, he participated in a unity summit to end racism that took place in Jackson, Mississippi. Then, the following year, he was in a panel discussion on racism titled "A National Conversation on Racial Unity in America" that took place in St. Louis, Missouri.
Floyd was also very vocal on abolishing the sin of racism, and he wrote in 2016, "The sin of racism is a spiritual stronghold in this nation and now is the time this wall must come down. As we repent of it personally, repent of it in our churches, and repent of it in our nation, we will perhaps see the next great spiritual awakening in our generation."
Photo courtesy: Ronnie Floyd Facebook
---
John Paluska has been a contributor for Christian Headlines since 2016 and is the founder of The Washington Gazette, a news outlet he relaunched in 2019 as a response to the constant distribution of fake news.