John Paluska
| ChristianHeadlines.com Contributor
| Monday, November 9, 2020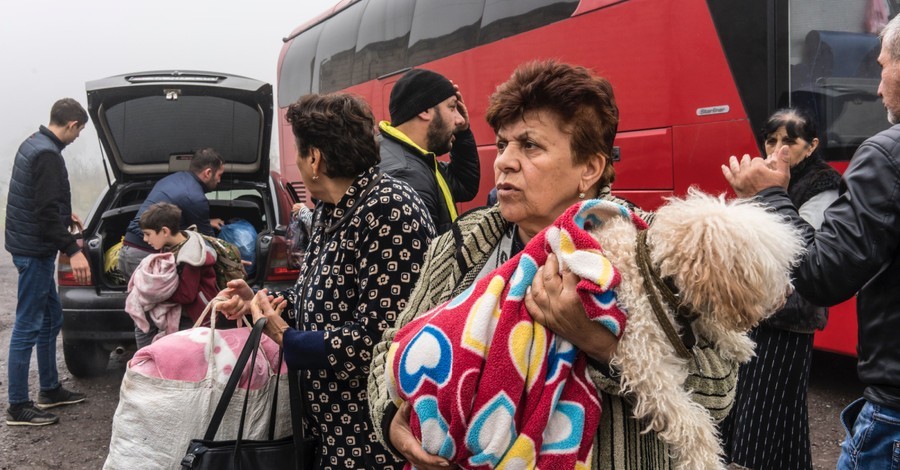 ---
For the coming winter, Samaritan's Purse has sent 11 tons in relief supplies to displaced Armenian families who were kicked out of their homes as a response to a violent war that recently broke out in their homeland.
Fighting broke out on September 27th, in the long-disputed region of Nagorno-Karabakh, which is in a landlocked area in South Caucasus, which is split between Armenia and Azerbaijan, near mountains. Armenians there have fled to the mountains to escape being casualties of war.
According to statements from Samaritan's Purse, the supplies included winter blankets and clothing to help the displaced Armenians weather through the cold.
"Our team is bringing more than 11 tons of winter clothes and blankets, enough for 500 families in need. The boots, coats, gloves, socks, and thermal underwear included in the shipment will be especially welcome now that temperatures are consistently dipping into the 30s," the statement read.
According to Samaritan's Purse, about 80,000 people have fled the area and headed to Armenia's capital, which is about 200 miles from Nagorno-Karabakh. The conflict is between Armenia and Azerbaijan, which once belonged to the Soviet Union. There were international efforts to bring about a ceasefire that were initiated by Russia, but they failed because Turkey-backed Azerbaijan troops have been invading the area.
The conflict began when the Republic of Artsakh, which is a self-proclaimed country in the Nagorno-Karabakh region, reached heightened tensions with Azerbaijan, which the international community asserts owns Nagorno-Karabakh. It is the first major conflict in the region following the Nagorno-Karabakh War. According to international experts, Azerbaijan struck first.
Even though the international community recognizes that Azerbaijan owns the region, the law and government is by the Republic of Artsakh, which they claim they have divorced themselves from Azerbaijan.
"The conflict between Armenia and Azerbaijan is heartbreaking. Families are caught in the crossfire of a brutal war, and thousands have been forced to flee," said Franklin Graham, who is the president of Samaritan's Purse.
Photo courtesy: ©Getty Images/Brendan Hoffman/Stringer
---
John Paluska has been a contributor for Christian Headlines since 2016 and is the founder of The Washington Gazette, a news outlet he relaunched in 2019 as a response to the constant distribution of fake news.