John Paluska
| ChristianHeadlines.com Contributor
| Friday, May 7, 2021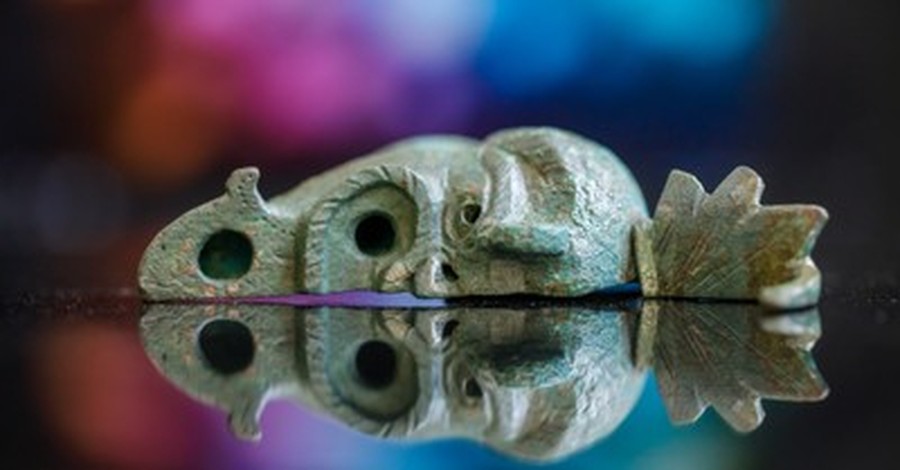 ---
Excavating for the Israeli Antiquities Authority (IAA) along the Pilgrim's Path in the City of David, Israeli archaeologists discovered a rare bronze oil lamp hidden in the wall of a building along the path.
The lamp is cut in half and shaped like a grotesque face, inspired by Roman mythology. "The lamp itself was inserted to the structure itself, to the wall of the structure as a foundation deposit in order to give luck and to protect the structure itself and the people that lived within the structure," archaeologist Ari Levy, who led the excavation for the IAA, told CBN News.
According to the IAA, the lamp was created to bring good fortune. The lamp was formed by pouring it into a sculpted mold shaped like half of a bearded man's face with a "grotesque" appearance, the researchers told UPI.
During Jesus' time, the Pilgrim's Path was the road that connected the Pool of Siloam to the Temple Mount. It is a Late Roman Period road, Express reports. The pool is rock-cut on the southern slope of the City of David, which is widely regarded as the point from which ancient Jerusalem expanded. After the Temple was destroyed by the Romans in 70 A.D., they guarded the road so they could have access to the pool's water.
"The Romans themselves built the structure to guard the water. So, we started excavating the structure, and within one of the walls of the structure, we found half of a bronze oil lamp in the form of a theatre mask," said Levy. He also noted that the lamp could be filled with oil and lit, but this particular lamp is unusual since it was made as half of a lamp and they couldn't locate the other half. "You will not find a find like this every day, not every year, not every decade. It's like a one-time occasion," he told CBN News.
Photo courtesy: ©Israel Antiquities Authority Facebook
---
John Paluska has been a contributor for Christian Headlines since 2016 and is the founder of The Washington Gazette, a news outlet he relaunched in 2019 as a response to the constant distribution of fake news.