John Paluska
| ChristianHeadlines.com Contributor
| Monday, March 8, 2021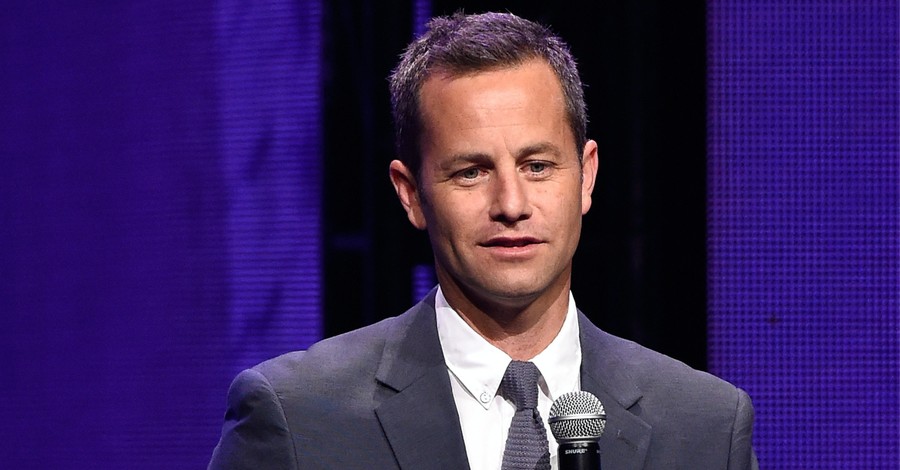 When Biden stepped into office and issued a 100-day plan for the nation, Christian actor Kirk Cameron thought 100 days was not soon enough.
According to CBN News, rather than "wait for a plan", Cameron reasoned Americans to come together with a plan right now, and thus his 100-day campfire revival was started. Since the first day 45 days ago, anywhere from 300,000-500,000 Christians have been joining his live streams on Facebook to pray for the nation.
"Rather than waiting for someone else's 100-day plan to unfold and bite our nails to see what's going to happen, let's get on the offense and roll out our own 100-day plan," Movie Guide reports Cameron as saying to his Instagram followers in a series of posts.
"People will want to talk about how America was really nothing but a collection of deists and rich people and prison convicts and religious outcasts and adventurers and opportunists, who simply came over, stole land from other people, used slaves to clear forests purely for their own gain and then just stumbled across the natural resources of the land, and that is how America became great. Well, that's not true, not true at all," he added.
Cameron went on to say that "God says it's absolutely necessary, in order for us to have a new birth of freedom and blessing in the nation, to go back and remember how we lost it in the first place."
Cameron's "American Campfire Revival" also includes a roundup of the state of the world for Christians and other topics of importance.
In his videos, which feature a campfire in the background, Cameron also evangelizes and tells Christians that they belong to God and encourages them to live lives that are honoring to God. For instance, during day 42, Cameron reminded Christians that they should be spending their money on things that God commands rather than whatever they want to.
Photo courtesy: ©Getty Images/Rick Diamond/Staff
---
John Paluska has been a contributor for Christian Headlines since 2016 and is the founder of The Washington Gazette, a news outlet he relaunched in 2019 as a response to the constant distribution of fake news.
---
---