John Paluska
| ChristianHeadlines.com Contributor
| Friday, October 30, 2020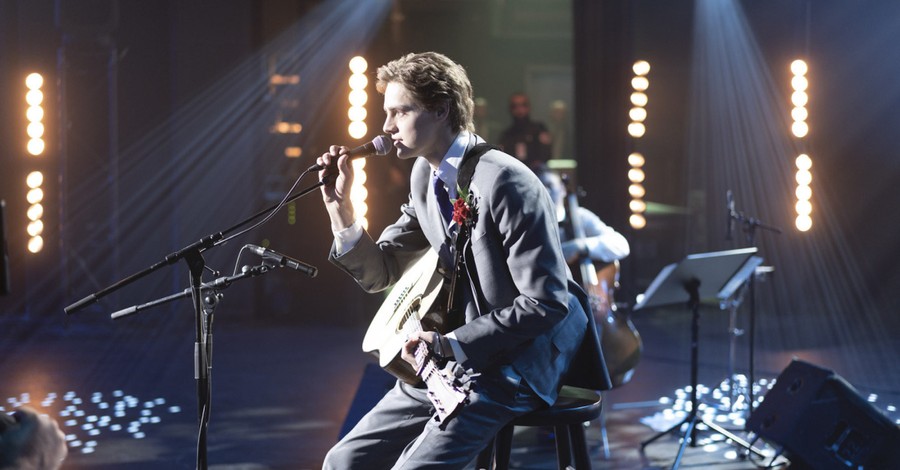 ---
Clouds, a new movie about real-life musician Zach Sobiech, who grew up in a Catholic household and dealt with terminal diagnoses of osteosarcoma, a rare bone cancer, seeks to document how following and trusting in God allows us to answer our true calling, Faithwire reports.
The movie, available on Disney Plus, is directed by Justin Baldoni, and it took seven years to complete.
"I made this movie for a few reasons. I made it to honor Zach, his legacy, his family, and their story. And I made it for a general audience: to hopefully inspire them to remember what's important, chase their dreams, seize the day, and recognize they have one wild and precious life," Baldoni told Faithwire in an interview.
He said it was a "whirlwind" to make the film and incredible to him that "millions of people around the country and the world have really taken to this story, who didn't even know it before now."
The dramatized documentary covers how Sobiech started out as just a regular teen until he hit stardom as a musician in his senior year of high school. Sobiech's song "Clouds" did so well that it topped the charts on iTunes seven years ago, as documented in the film. All the while, Sobiech was struggling with terminal osteosarcoma. Sobiech's illness even led his family to take a journey to Our Lady of Lourdes in France in hopes of finding "divine healing."
According to Baldoni, it was at this point there was "a miracle" that happened. Sobiech traveled to France and realized what he wanted to do with his life. "In many ways, a miracle did happen. Because of Lourdes, Zach really changed and recognized what he wanted to do with his time. It's where he decided he wanted to write music and pursue that dream in his final year [of high school]."
But, Baldoni did not want to "ram faith down anybody's throat." There was an original scene where the mother prayed deeply to God, saying "If you're going to take my son, let it be for something big."
This may not seem like a big deal to most Christians when watching a film about a Catholic family, but after consulting with the mother, he said they all agreed that "faith is so deeply personal and it looks different for every Christian, for every Bahá'í [gestures to himself], and for every Jew. People experience prayer and God in different ways. We wanted any person to be able to have a spiritual experience while watching this movie."
So the movie may not truly be a Christian film nor a witnessing tool, even though it documents people of faith trying to find God in a time of crisis. However, it is still a powerful story about how crises affect families and what it takes to overcome them.
Related:
4 Things to Know about Clouds, Disney's Inspiring Film about Life, Death and Joy
Photo courtesy: ©Disney
---
John Paluska has been a contributor for Christian Headlines since 2016 and is the founder of The Washington Gazette, a news outlet he relaunched in 2019 as a response to the constant distribution of fake news.