John Paluska
| ChristianHeadlines.com Contributor
| Wednesday, March 3, 2021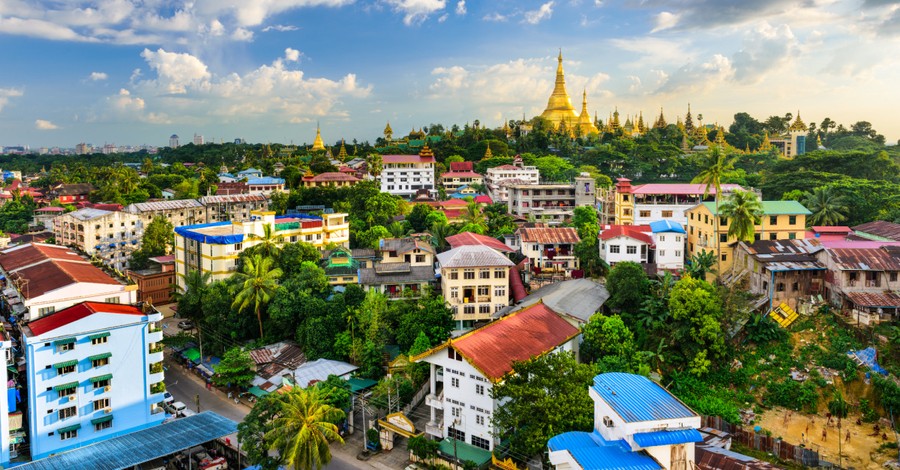 ---
On Tuesday, Myanmar police continued their brutal assault on protesters demanding free and open elections in their country.
Police assailed on the protesters, firing rubber bullets and spraying lachrymator agent in the air to disperse them. But the protesters wouldn't give up their fight, instead regrouping after each attack and protesting some more.
Security forces have killed 18 protesters since the Military engaged in a coup on its own government. They have also been making mass arrests.
This came to a climax when police decided to chase the protesters for freedom into a church, crashing the gate during the assault. The Baptist ministers at the church were among 10 arrested by police, Myanmar Now reports. An official at the church, Sin Wah Aung, told Myanmar Now that "a total of 10 people were taken away. They beat up non-protesters as well as protesters after they crashed through our gate with their car. They destroyed the doors as well."
Aung said he requested to meet with the detainees currently being held at the local police station but was denied, saying they have been beaten further since being taken into custody.
The four ministers were identified as KD Naw Mai, Hkawng Lwam, Zaw Dwe Aung and Saira Aung.
So far, 1,132 people have been confirmed arrested for protesting for freedom and fair elections, 18 have been killed and scores more have been injured. According to a statement obtained by Myanmar Now, the "deaths reportedly occurred as a result of live ammunition fired into crowds in Yangon, Dawei, Mandalay, Myeik, Bago and Pokokku."
Further, Myanmar Now reported that "Protests against Myanmar's ruling military council, which seized power in a coup on February 1, have been taking place around the country every day for more than three weeks."
Myanmar's military claims the election was rigged, thus, in their minds, justifying their coup.
Photo courtesy: ©Getty Images/SeanPavonePhoto
---
John Paluska has been a contributor for Christian Headlines since 2016 and is the founder of The Washington Gazette, a news outlet he relaunched in 2019 as a response to the constant distribution of fake news.