John Paluska
| ChristianHeadlines.com Contributor
| Tuesday, March 30, 2021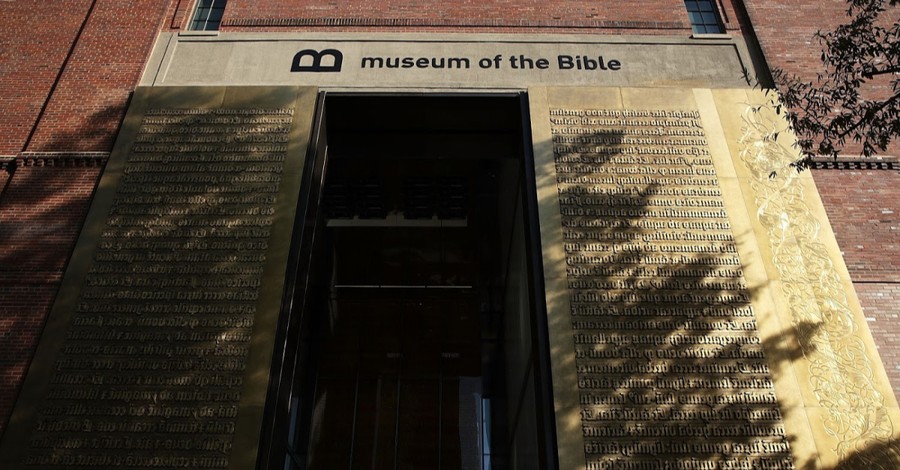 ---
Washington, D.C.'s Museum of the Bible will hold a paid event during Easter that will unveil a new documentary and 14 different exhibits that show various events that happened in the hours leading up to Jesus's death on the cross.
Harry Hargrave, CEO of the Museum of the Bible, told CBN News that "While we face another Easter amidst the pandemic, we hold onto the hope of better times to come."
"For many," he continued, "Easter provides the greatest hope to humanity across time and place. We wish to share this sense of hopefulness with our guests."
The documentary the Museum of the Bible is unveiling will be on the history of Easter and appears to be geared toward nonbelievers.
Hargrave shared with CBN News that "For those belonging to Christian, Catholic, and Orthodox traditions, the Resurrection of Jesus defines history and human life. This documentary will engage viewers with a compelling exploration of the history of Easter. Through delving into the Bible and the Resurrection, not only Easter but the human condition may be better understood."
In addition to the 14 different stations and the documentary, a replica of "Pietà," a sculpture made by Michelangelo of Mary holding Jesus following his crucifixion, will also be on display. Further, the 14 different stations were all made by famed bronze sculptor Gib Singleton. All of the stations are sculpted from bronze.
The Museum of the Bible has a video of the exhibit posted on its YouTube channel. The video can be viewed here. Finally, there will also be a stained-glass work by Louis Comfort Tiffany titled "Easter Morning" that shows Jesus' Resurrection on Easter morning.
The event is $19.99 per adult and $9.99 per child. Children under six years old have free admission. Additionally, the event is free for National Guard members through Easter. You can get your tickets here.
Photo courtesy: ©Getty Images/Alex Wong/Staff
---
John Paluska has been a contributor for Christian Headlines since 2016 and is the founder of The Washington Gazette, a news outlet he relaunched in 2019 as a response to the constant distribution of fake news.