John Paluska
| ChristianHeadlines.com Contributor
| Monday, May 3, 2021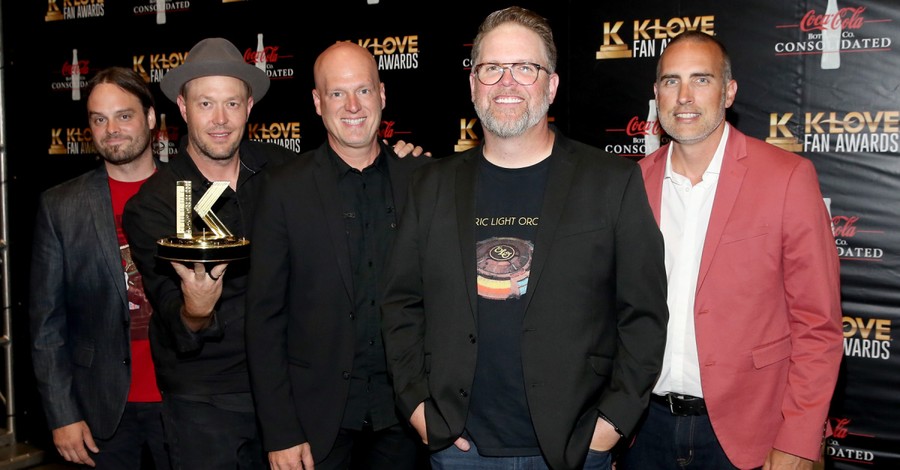 MercyMe, the Christian band known for its single "I Can Only Imagine," which also spawned a movie by the same name, recently released a new album titled Inhale (Exhale).
MercyMe has had a unique influence on Christian music by incorporating a variety of styles in their music. This latest album features songs in multiple genres, from pop-rock tunes in line with RED to ballads resembling the style of Chris Tomlin and folk-rock like For King and Country and Lifehouse. This album provides a refreshing new sound without leaving everyone's favorite Christian styles behind.
MercyMe had chart-topping success with their album Welcome to the New, which came when works-based righteousness was creeping into Christianity. The album served as a reminder to Christians that good works are not what will save them, but rather belief in Jesus. The popular songs "Greater" and "Flawless" were released on the Welcome to the New album. Both songs received considerable airtime on Christian radio stations across the country.
Following their substantial success with Welcome to the New, MercyMe released Lifer, which included many more Contemporary Christian tracks but also incorporated some newer styles. On that album, the song Even If received much acclaim and received a generous amount of airtime on Christian radio.
Currently, the track "Say I Won't" from the Inhale (Exhale) album is hitting the top ten in multiple Christian music charts. It is currently 6th on iTunes and 10th on the Christian Top 40 list. Additionally, it is also in 6th place on Billboard's Top 100 Christian Songs.
This is the first album MercyMe has released since their movie soundtrack I Can Only Imagine in 2018. In an interview with The Christian Post, the band member's stated that they were happy to be making music again.
MercyMe's frontman, Bart Millard, told The Christian Post, "We've been in the band for 27 years, we've definitely seen the highs and lows, and we just can't believe that people still remotely care that we make music and that we're still able to avoid hard labor. So it's been a win-win all the way around."
Photo courtesy: ©Getty Images/Terry Wyatt/Stringer
---
John Paluska has been a contributor for Christian Headlines since 2016 and is the founder of The Washington Gazette, a news outlet he relaunched in 2019 as a response to the constant distribution of fake news.
---
---