John Paluska
| ChristianHeadlines.com Contributor
| Thursday, March 4, 2021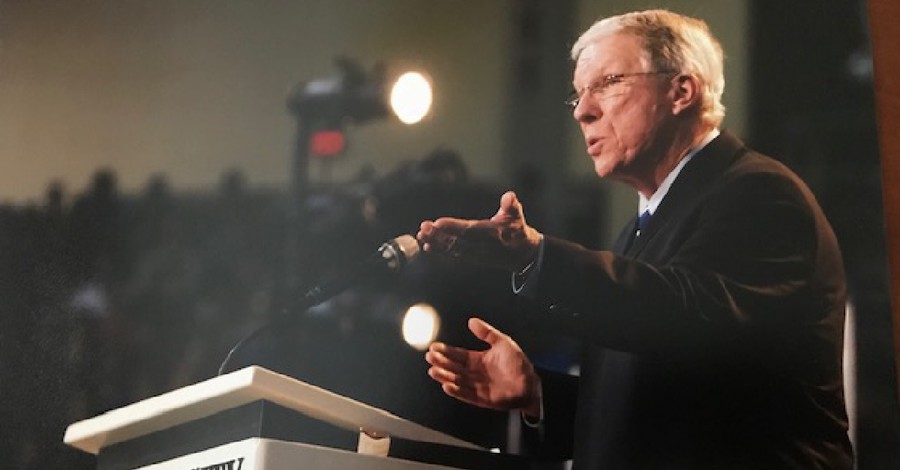 Larry J Crabb, a Bible Teacher, Psychiatrist and professor at Colorado Christian University, has passed away at 76-years-old, The Christian Post reports. Crabb's son, Kep, started The Larger Story, a Christian ministry aimed at providing inspiration and food for thought for Christians. This included saving his father's works, which spanned a 40-year publishing career. In a letter, The Larger Story wrote that Larry Crabb was "one who taught so many of us that it is possible to trust no matter our circumstances or condition of soul."
Though Larry was battling various illnesses at the end of his life, he never stopped trusting God, even in the worst of circumstances. "Larry can now testify to the unspeakable joy and unlimited goodness of God. It truly is well with his soul," the letter reads.
Larry helped many to draw closer to God, and he also fervently believed and livd his life knowing the truth of the Bible. "During his long and fruitful life, Larry Crabb ushered so many into a new and more vibrant life with the Trinity, and now his death is continuing to stir us to become more fully alive to the future waiting for us in heaven. . . Larry lived his life firmly anchored in the truth of this scripture, and now he is healed and whole and his lifelong faith points us all to the certainty of God's great victory. What an honor to be part of his legacy."
One Scripture that drove Larry 1 Peter 13-7 which talks about how it is our faith, not our monetary possessions, that will be on display when Christians reach heaven.
Crabb also founded NewWay Ministries, served as the spiritual director for the American Association of Christian Counselors, and also was a bestselling author. Because of Larry's endeavors, Colorado Christian University created the Larry J. Crabb Center For University Counseling in November of 2018 based on the school's Lakewood campus. According to a statement from Colorado Christian University, Larry founded the counseling program at the college.
"We were heartbroken to learn of the passing of Dr. Larry Crabb, one of our biggest advocates and friends," Dr. Donald W. Sweeting, Colorado Christian University's president, said in a statement. "He was a leader, an educator, and a spiritual adviser to many in the CCU community for a number of years. He had a passion for Christ-centered, biblically grounded psychology, and for seeing sound Christian counseling transform people's lives. He will be greatly missed by all of us at Colorado Christian University."
Photo courtesy: ©Larry Crabb Facebook
---
John Paluska has been a contributor for Christian Headlines since 2016 and is the founder of The Washington Gazette, a news outlet he relaunched in 2019 as a response to the constant distribution of fake news.
---
---