John Paluska
| ChristianHeadlines.com Contributor
| Wednesday, February 17, 2021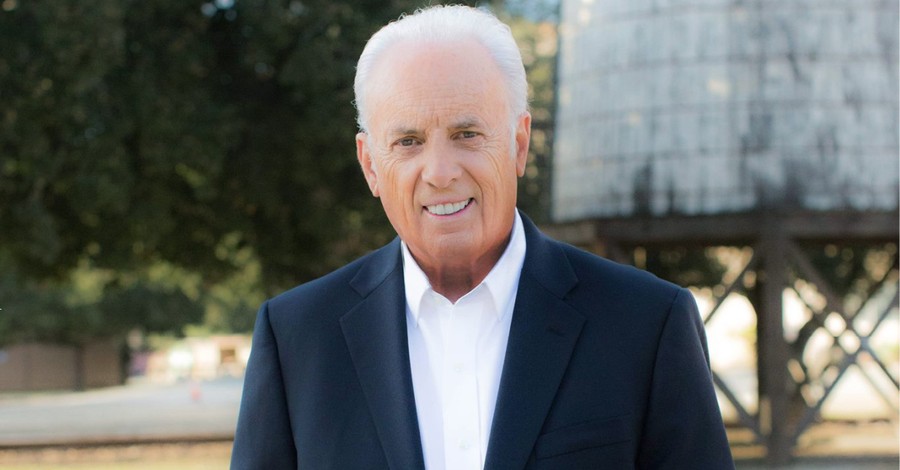 ---
John MacArthur has postponed his church's men's conference, which was expected to draw in some 3,000 men, reportedly due to threats from the California government.
MacArthur largely kept his California-based Grace Community Church open despite California's controversial COVID-19 restrictions. In August, Los Angeles County filed a lawsuit against MacArthur and his church for holding indoor worship services where there were unmasked parishioners. Also in August, MacArthur filed a suit against the state of California over the state's restrictions on religious gatherings.
A statement announcing the postponement of the "Shepherds' Conference" on the church's website asserts that Los Angeles County officials had threatened the church with consequences if they held the conference.
"In light of our ongoing litigation and recent threats from the County of Los Angeles and the State of California, we have decided that the most prudent course of action at this time is to postpone the Shepherds' Conference," the statement begins.
"We will be deposing the key health officers and county officials and requiring them to answer for their oppressive actions under oath, and requesting all documents and information supporting their arbitrary attempts to restrict our religious liberty as a church."
The statement goes on to assert that church leadership "will not yield to government's infringement upon the biblical command to worship and gather together. We intend to steadfastly defend this truth and obtain appropriate constitutional and legal protections and further relief from the Court."
The decision comes after California officials voiced concern over the conference. According to the New York Times, on Friday, Dr. Muntu Davis, Los Angeles County's health officer, told reporters that "The county is very concerned about the public health impacts that could come from an event like this if it's held, especially as we continue to see high case numbers and large numbers of people in hospitals who are sick with Covid-19."
Davis continued, "Sun Valley and the surrounding areas continue to have among the highest case rates of COVID-19 within the county, and have for some time and a gathering of this magnitude will create additional opportunities for COVID-19 transmission, both to the people that attend this gathering and the other people in the community."
According to the church, while there have been a handful of COVID-19 cases within the church body, there have been no COVID-19 deaths.
As Christian Headlines previously reported, in a 6-3 decision, the Supreme Court ruled that California's outright ban on indoor worship during the pandemic was unconstitutional. The court did, however, allow the state to limit attendance to 25 percent capacity in some areas.
h/t: The Christian Post
Photo courtesy: John MacArthur Facebook
---
John Paluska has been a contributor for Christian Headlines since 2016 and is the founder of The Daily Fodder, a news outlet he relaunched in 2019 as a response to the constant distribution of fake news.