John Paluska
| ChristianHeadlines.com Contributor
| Friday, September 18, 2020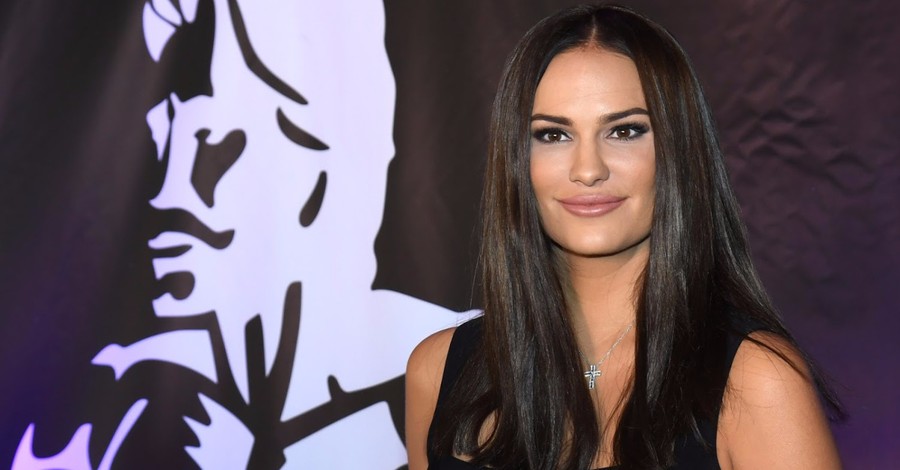 ---
Nicole Weider, the executive producer of "Switched," a movie about what it would be like for a popular girl and social media star to walk a day in the shoes of a girl who lacking in confidence, opened up on her faith and how God gave her purpose and fulfillment after she gave up trying to do things her way.
Before becoming a Hollywood star, Weider had a successful career in modeling, but she never felt fulfilled. She thought her career didn't leave a positive impact. "It's interesting because when I was involved in commercials and modeling and doing things without God and doing things that did not have a faith message, I was constantly faced with scrutiny and felt like I never measured up," Weider told Fox News. "I was actually hurting my self-esteem, but when I gave my life to God it's amazing how he opened up so many doors."
Before becoming a Christian, Weider was known for being one of the Victoria Secret angels. In another interview with The 700 Club, Weider warned teen girls not to get swept up in trying to always look like a model to find approval and validation from others, because it leads to a life of depression, anxiety, and not having a true sense of self. In the interview she states how she used to say to herself: "Nicole, this isn't what you're meant to do. You're not meant to just be parading your sexuality for pictures, and I started feeling really bad about myself," she told Pat Robertson.
In addition to her Hollywood career, Weider also founded Project Inspired, which is a place for young girls to get Godly advice on social media usage, not caving into peer pressure, living a Godly life, and being challenged and inspired to be a better person from successful women. Project Inspired was founded by Nicole, but other community writers and staff contribute articles on Godly living in today's ungodly culture.
Switched is available to stream online and will be available for DVD on October 6, 2020.
Related:
4 Things to Know about Switched, the Faith-Based Film as Funny as Freaky Friday
Photo courtesy: ©Getty Images/Ethan Miller/Staff
---
John Paluska has been a contributor for Christian Headlines since 2016 and is the founder of The Washington Gazette, a news outlet he relaunched in 2019 as a response to the constant distribution of fake news.