John Paluska
| ChristianHeadlines.com Contributor
| Wednesday, November 11, 2020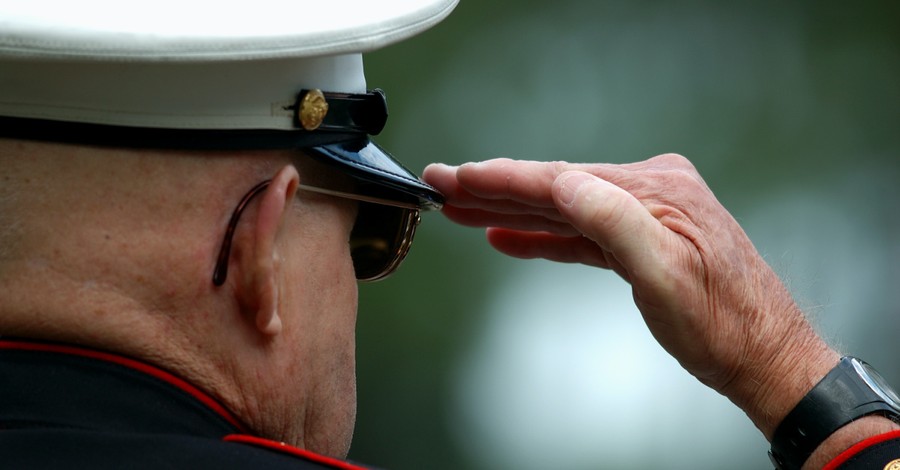 ---
In a Fox News editorial piece, Vice President Mike Pence unapologetically defended the accomplishments of our Veterans who stood up to tyranny and oppression to keep the world free and secure.
"On Veterans Day, it's our day to set the record straight. Every veteran of the armed forces of the United States is a hero to the American people. On this day, it's our duty to tell the story of what they did for us, what they did for our country, and all that they've done to ensure the survival and the success of liberty," he said.
And Pence is no stranger to Veterans of foreign wars. His father was a combat Veteran of the Korean War. He said his father told him "the heroes were the guys who didn't make it home." For this reason, Pence says, Veterans don't really consider themselves heroes, just people who answered the call of their country.
Speaking about the Trump Administration's follow-through on promises made to Veterans, Pence stated "as a father of a Marine Corps captain and a father-in-law of a Navy lieutenant who's currently deployed, I couldn't be more proud to be vice president to a president who cares so deeply about the men and women of our armed forces and every veteran in America." But that isn't everything that mattered to him. Pence stated there were "four years of budgetary neglect" that destroyed our armed forces. He said President Trump and Congress worked together to try to fix the problems.
Some of the actions President Trump did, according to Pence, was fire more than 10,000 negligent employees who didn't give Veterans the high standard of care they were promised by our country. In addition to this, Pence highlighted how, because of the new, streamlined process and other updates to the Department of Veteran Affairs' protocol, wait times have decreased 33 percent, to the point that they are allegedly shorter than waiting for private doctors. He also says the Trump Administration has found permanent new homes for 30,000 homeless Veterans. They also passed a new GI Bill that would give Veterans $24,000 to attend college.
But while Pence spoke about what President Trump has done for Veterans, he said the complete neglect of the Veterans Administration revealed the "cold indifference" to what our Veterans did for our country. The fact men and women put their lives on the line for freedom, but then come home and receive subpar care, without even an afterthought from Washington, D.C., "revealed a cold indifference to the fate of our Veterans," according to Pence.
He ended with a challenge to Americans who never donned the uniform: "Before the day is out — whether at home or at work, on a street corner, or over a backyard fence — find a veteran. Whether he or she came home in the last week or in the last century, extend your hand and say those words that Veterans never ask to hear but they deserve to hear every day. Find a Veteran today and say: 'Thank you for your service.' Because they deserve to hear it every day.
Photo courtesy: ©Getty Images/WellfordT
---
John Paluska has been a contributor for Christian Headlines since 2016 and is the founder of The Washington Gazette, a news outlet he relaunched in 2019 as a response to the constant distribution of fake news.