John Paluska
| ChristianHeadlines.com Contributor
| Tuesday, September 15, 2020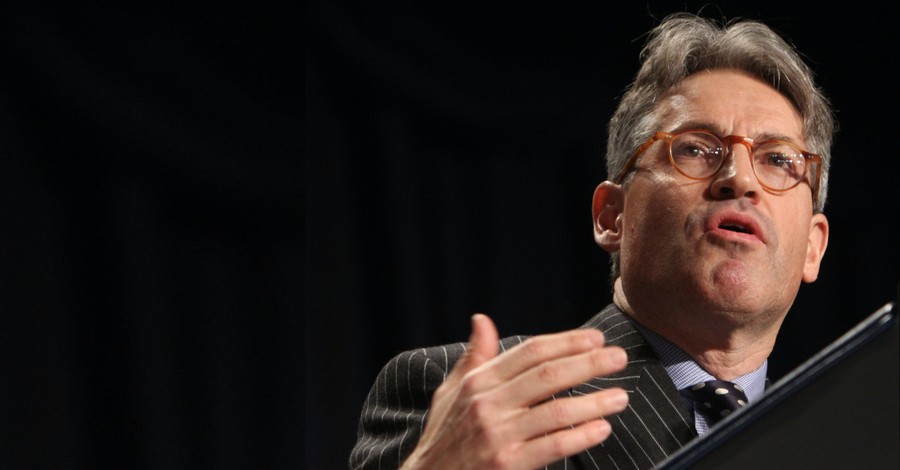 Conservative Christian commentator Eric Metaxas, a New York Times best-selling author and host of The Eric Metaxas Show, urged young Christians to remain active in their church as well as in politics in an exclusive live interview with The Christian Post.
Metaxas, who authored well-researched biographies on Deitrich Bonhoeffer and William Wilberforce, in addition to other famous leaders of change, sat down with The Christian Post's John Wesley Reid to talk about the intersection between faith, family, and Christianity while attending Liberty University Falkirk Center's Faith Summit.
Metaxas offered inspiring words to young Christians, saying "Understand whose battle this is, understand who called you to the battle. That's what will keep you going when other people say, 'I've had enough.'"
In the interview, Metaxas reminded young Christians of William Wilberforce, who, when he became a Christian, decided he should abandon politics entirely because it was such a corrupt system until a group of Christians implored him to stay. Wilberforce later became one of the driving politicians behind abolishing slavery in England, using his seat in Parliament as an opening to begin changing society for the better.
Metaxas reminded young Christians who are active in politics to surround themselves with the Church so that others can push them to use their positions in politics for good, like Wilberforce.
He reminded them that, without the church, it will be much harder to stay grounded and also more difficult to see the good one is doing, stating "You have to have a personal relationship with Jesus, it's not just about worldview. You've got to start with the person of Jesus and that fundamental relationship. You have to surround yourself with people who have that relationship and who can be your brothers and sisters and can encourage you in that because ultimately that's the Church … Without that, it becomes too tough, and eventually, you let the culture affect you rather than you affecting the culture."
Photo courtesy: ©Getty Images/Pool
---
John Paluska has been a contributor for Christian Headlines since 2016 and is the founder of The Washington Gazette, a news outlet he relaunched in 2019 as a response to the constant distribution of fake news.
---
---