John Paluska
| ChristianHeadlines.com Contributor
| Monday, February 22, 2021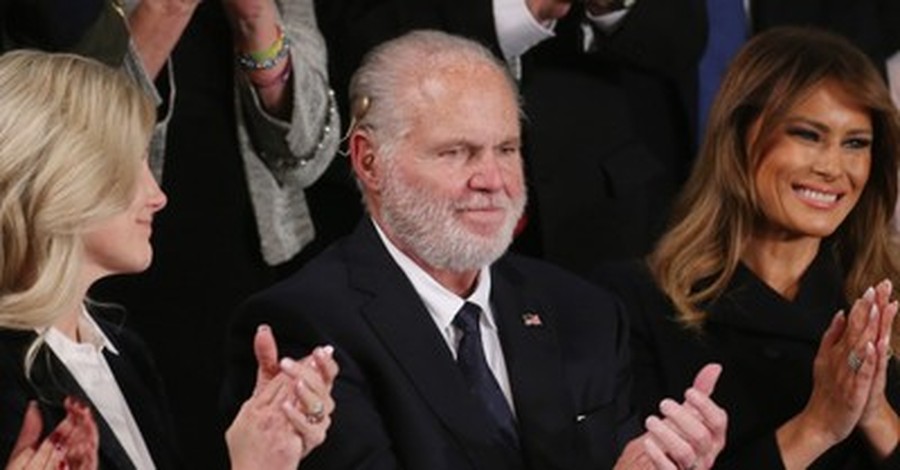 ---
After keeping it a secret at the behest of Rush Limbaugh, Country singer John Rich shared that Limbaugh, who died from cancer last week, secretly gave $100,000 to St. Jude Children's Research Hospital in Memphis.
Rich, in a statement on Twitter, told the world he was silent about it until now, stating "When I was on Celebrity Apprentice, Rush Limbaugh made a donation of $100,000 dollars to St. Jude Children's Hospital to support them, and my mission on the TV Show under the condition that he remained anonymous. I never said a word until now. He will be missed. #RIPRushLimbaugh."
In addition to his generous donation to St. Jude's – one of the world's leading children's cancer hospitals which also regularly takes care of children whose parents cannot pay the bills as a gift to those families – Limbaugh was also known to give servers "substantial tips" according to CBN News. In one such instance, the outlet reports that when he gave a server a $2,000 tip, the server called him "evil incarnate."
The server, who donated the money to the Texas Equal Access Fund, said in 2014 of the tip Limbaugh left, "It felt like laundering the money in a good way. He's such an obvious target for any feminist or sane person. It was really bizarre to me that he gave me $2,000, and he's evil incarnate in some ways."
Limbaugh was widely seen as a controversial conservative figure.
Limbaugh was also a Christian who spoke of his relationship with Jesus when he got his lung cancer diagnosis. He said in a statement following the diagnosis, "I have a personal relationship with Jesus Christ. It is of immense value, strength, confidence. That's why I'm able to remain fully committed to the idea that what is supposed to happen will happen when it's meant to."
Limbaugh was known as an avid pro-life activist who regularly called out the racist history of Planned Parenthood and argued that abortion and birth control was conceived as a eugenics tool by Margaret Sanger. Contrary to claims of him being a racist, Limbaugh's producer, who is Black, broke down in tears a month ago when talking about Rush Limbaugh, saying he "loved Rush." Further, Black political commentator Candace Owens stated she was "heartbroken" over Limbaugh's death.
On Twitter, she wrote, "Heartbroken about #RushLimbaugh. He is an American icon that can never be replaced. Let the life he led serve as a reminder to us all to fight nonstop for truth."
Heartbroken about #RushLimbaugh. He is an American icon that can never be replaced. Let the life he led serve as a reminder to us all to fight nonstop for truth.

We face dark times in this country, but we can all be a light if we have the courage to speak up, unapologetically.

— Candace Owens (@RealCandaceO) February 17, 2021
According to Alabama Today, in 2008, Forbes named Limbaugh the fourth most generous celebrity in existence after he helped raise over $30,000,000 for cancer research.
Related:
Conservative Radio Host Rush Limbaugh Dead at 70: 'He Shared His Gifts with All of Us'
One Lesson I Learned from the Life of the Late Rush Limbaugh
Photo courtesy: ©Getty Images/Mario Tama/Staff
---
John Paluska has been a contributor for Christian Headlines since 2016 and is the founder of The Daily Fodder, a news outlet he relaunched in 2019 as a response to the constant distribution of fake news.