John Paluska
| ChristianHeadlines.com Contributor
| Wednesday, March 24, 2021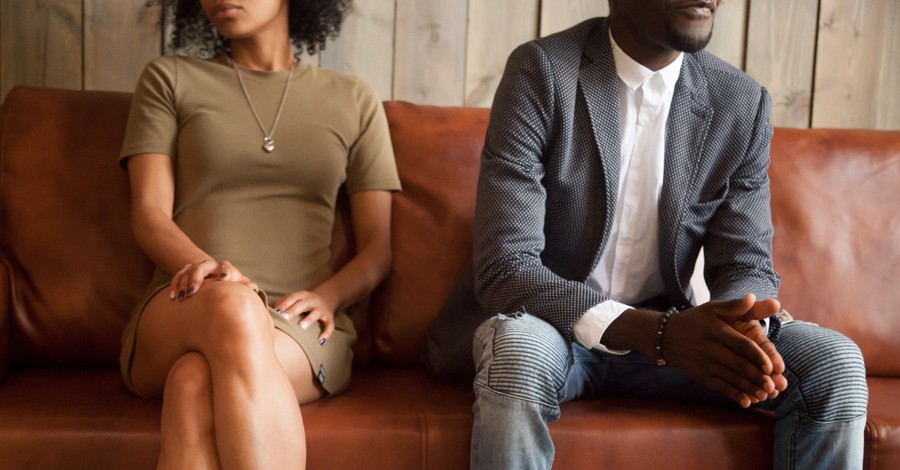 ---
Christian relationship guru Derrick Jaxn and his wife, Da'Naia, just dropped a truth bomb on the world, publicly admitting that Derrick cheated on his wife multiple times.
Jaxn said he does not promote his actions and cautions other males not to do the same thing, but also shared that he is thankful his wife decided to stick with him, despite having initially separated from him, The Christian Post reports.
Jaxn's announcement comes after he was outed in a YouTube video that went viral.
In a Facebook video addressing the situation, Jaxn and Da'Naia sat together, hand in hand, as he confessed everything he did.
"I would say it started around August or September of last year. But a lot has been said already about what was the cause. And some of it is true, some of it is completely false. But the truth is, and I'm saying it here now, is that Derrick Jackson was involved with other women outside the marriage," Jaxn said. "And by involved, I want to be clear: I'm not just talking about casually kicking it maybe at lunch or something like that. I'm talking about as serious as sex, sexual flirtation and that kind of thing."
When Jaxn asked if his wife wanted to comment on the situation, she shared that despite initially leaving, she decided to stick with him. "When I found out about it, I left. I did not hesitate or waste time to do so. And I stayed gone. No matter how many times he came, I stayed gone. And stood firm on 'I'm not coming back'," Da'Naia said. "And I did not come back until I [saw] a shift and change in his mentality in how he carried himself, in how he presented himself in conversations that we were able to have, that we have never been able to have in just 12 years of knowing each other," she said.
However, she also said, eventually, he changed, and they were able to come together as a couple once again. "We were able to have these dialogues. [I] said, 'OK Lord, this is something that you've had your hand on.' And this was with me being completely removed from his life, and in him pursuing God, continuing to pursue God and continuing to eliminate these things that led up to the catastrophe that you guys are seeing for the first time."
Jaxn said he is making this statement because, even though he already told his wife all of this, his past actions were getting too public. He said in the video, "Now that it's been made so public, it's important that I, first off, let you guys know that I do not stand by those actions. I don't want to encourage anybody to do that. And then secondly, I know that I cannot build a platform preaching certain things, preaching against certain things, and then in my real life, live contrary to that for any amount of time or any length of time to any extent and think that I can't be held accountable."
Jaxn went on to note that, especially since he preaches that others in this situation "need to face consequences for their actions," he too needed to be held accountable.
"The same way that I preach that men and women in this situation need to face consequences for their actions, deserve to be held accountable, guess what? Derrick Jackson is no exception. He's not exempt from that. I'm also not a victim. Nobody made me do this. She didn't make me or push me to do it. The next person didn't influence me," he said.
Photo courtesy: ©Getty Images/Fizkes
---
John Paluska has been a contributor for Christian Headlines since 2016 and is the founder of The Washington Gazette, a news outlet he relaunched in 2019 as a response to the constant distribution of fake news.