John Paluska
| ChristianHeadlines.com Contributor
| Thursday, October 8, 2020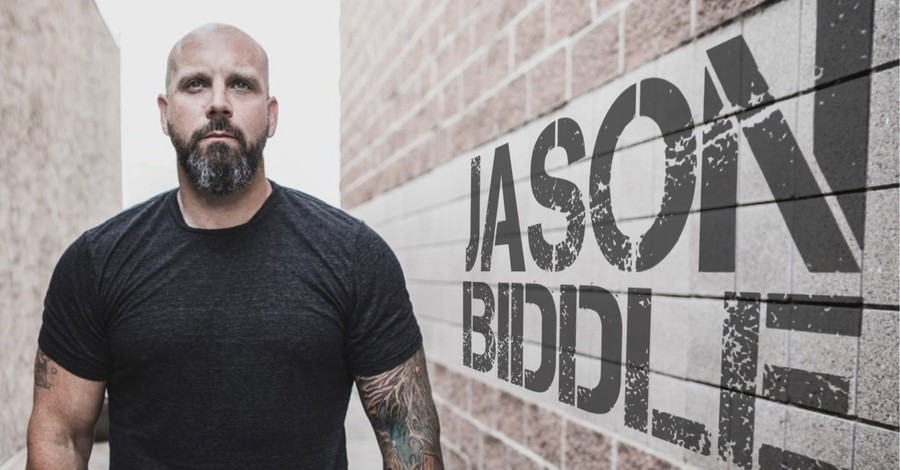 In an interview with The Christian Post, new Christian artist Jason Biddle opened up about how he overcame his drug addiction and found redemption and healing in Christ.
Biddle, a former baseball player who tried out for the Cincinnati Reds, became a contractor after getting injured. But while he was a contractor, he became addicted to drugs and alcohol. Realizing that he couldn't conquer his addiction without the help of God, Biddle turned to God, ready to accept the consequences for his actions.
"When I prayed, I asked for consequences. I knew it was the only thing that would get me to stop," Biddle told The Christian Post.
Shortly after, while with his kids, Biddle suffered from an overdose that nearly took his life. Following his overdose, Biddle went to a Christian treatment center.
In the treatment center, Biddle realized the drugs and alcohol addictions were simply symptoms of a much larger problem. It wasn't until he surrendered his life to Christ that his addiction finally began to loosen its hold on him. Biddle grew up in a Christian household, and he says that "definitely planted seeds of hope and faith that would later come to fruition."
Biddle, who is now in recovery and is a budding Christian music artist, recently released a new single, "Come On In."
The song, which he wrote for a childhood friend who is a non-believer, is reminiscent of the struggles Biddle faced and it calls on other nonbelievers who may be struggling with heavy problems to experience Christ for themselves and give Christianity a chance.
Set to a more acoustic vibe, the lyrics "all you unbelievers searching for some truth. I know what you're feeling. I was searching for it too," draw of the lost feeling one may face before turning to Christ and being freed.
"Come On In" is available on every streaming platform and for purchase.
Photo courtey: Jason Biddle Music Facebook
Video courtesy: Jason Biddle Music
---
John Paluska has been a contributor for Christian Headlines since 2016 and is the founder of The Washington Gazette, a news outlet he relaunched in 2019 as a response to the constant distribution of fake news.
---
---