John Paluska
| ChristianHeadlines.com Contributor
| Thursday, October 22, 2020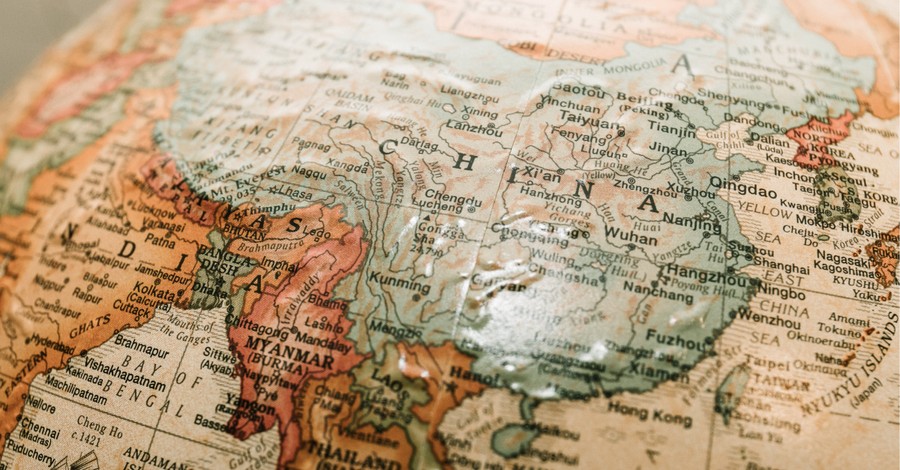 ---
China bulldozed the gravestones of 20 Swedish missionaries who shared the gospel with thousands of Chinese people almost a century ago, The Christian Post reports.
Thousands of Chinese people reportedly came to accept Christianity due to their sharing of the gospel message with them.
The gravestones, which were only recently erected, were deemed "illegal structures" and bulldozed by Chinese Communist Party authorities.
Additionally, according to Bitter Winter, a news agency that covers human rights abuses in China, the government also bulldozed a house used to give visiting believers a place to rest while visiting the graves. "Swedish missionaries bought a plot in Yuncheng's Xiezhou town cemetery for themselves," an elderly Christian told Bitter Winter. "This meant that they devoted their hearts, souls, and entire lives to China."
The gravestones were commissioned earlier this year by the Church of Christ's Family, a local house church that was established in 2008. The church also contacted one of the missionary's granddaughters, Mick Lidbeck, who wrote about her grandfather's work in the book Min farfar i Kina or, My Grandfather in China. The church also repaired an old four-room house near the cemetery to serve as a resting spot for visitors that also had information about the missionaries inside of it.
But the Chinese Communist Party bulldozed both of them.
According to The Christian Post, in addition to bulldozing down the gravestones and house, the church was blacklisted and targeted for: "priority surveillance" because they contacted the missionary's family in Sweden.
But the local Christians are not deterred. The elderly Christian went on to state, "Believers renovated the cemetery to show their positive influence, but the CCP can't tolerate that the missionaries' Christian spirit will spread across China. Missionaries' gravestones can be demolished, but their spirit has been deeply rooted in our hearts and inspired generations of believers."
Photo courtesy: James Coleman/Unsplash
---
John Paluska has been a contributor for Christian Headlines since 2016 and is the founder of The Washington Gazette, a news outlet he relaunched in 2019 as a response to the constant distribution of fake news.