John Paluska
| ChristianHeadlines.com Contributor
| Tuesday, November 17, 2020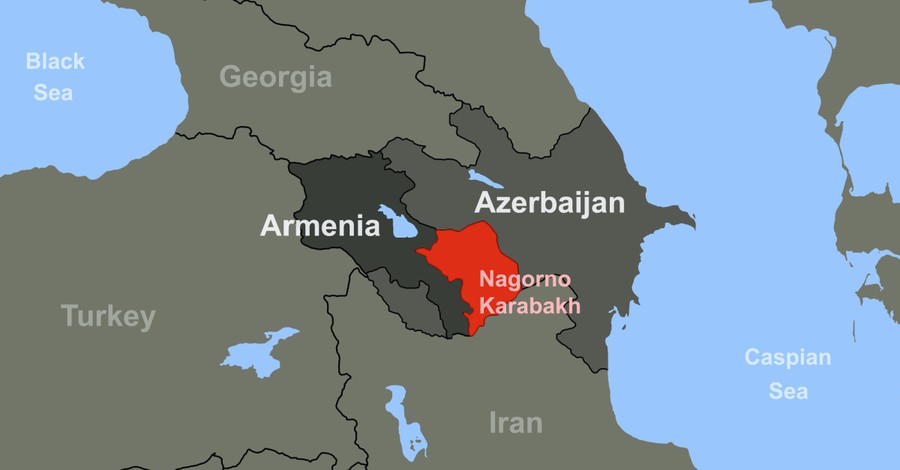 ---
The Muslim-majority country of Azerbaijan has promised to protect Christian churches in the disputed Nagorno-Karabakh region.
The Nagorno-Karabakh region is recognized by Armenians as the Republic of Artsakh, a country that declared independence from Azerbaijan over feelings of oppressive rule, The Christian Post reports.
The area has been under fire from Azerbaijan, which has been trying to reconquer it, but has received military support from Armenia.
As Christian Headlines previously reported, the new promise comes as Azerbaijan spoke with President Putin over the phone. Putin, along with other countries, has been trying to broker a ceasefire in the region, as thousands of Christians are fleeing for their lives.
Putin is also reportedly sending in peacekeeping forces to help simmer things down.
Most of the people who live in the Nagorno-Karabakh region are ethnically Armenian and religiously Christian, and they have no plans of coming back under Azerbaijani rule. One Armenian living there, Garo Dadevusyan, stated "In the end, we will blow it up or set it on fire, in order not to leave anything to Muslims."
Even though the Republic of Artsakh declared independence from Azerbaijan, the U.N. does not recognize the country. This makes a peace deal more difficult for the country under siege. However, multiple countries other than Russia are also trying to end the war in the region. The conflict has also been the center of Christian humanitarian efforts, with Samaritan's Purse sending in 11 million pounds of relief supplies to the region.
Samaritan's Purse President Franklin Graham said that "The conflict between Armenia and Azerbaijan is heartbreaking. Families are caught in the crossfire of a brutal war, and thousands have been forced to flee."
However, not everyone is fleeing, there are still some 80,000 people left in the region who are fighting to keep their independence from Azerbaijan. This is because, after they declared independence, the country ran its own government free from Azerbaijan's influence.
Photo courtesy: ©Getty Images/Scaliger
---
John Paluska has been a contributor for Christian Headlines since 2016 and is the founder of The Washington Gazette, a news outlet he relaunched in 2019 as a response to the constant distribution of fake news.