John Paluska
| ChristianHeadlines.com Contributor
| Monday, October 12, 2020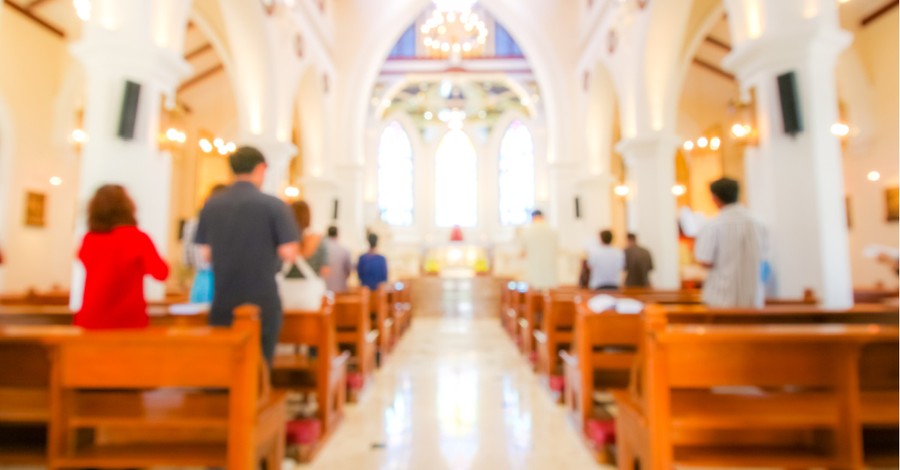 ---
Friar Travis Clark, a 37-year-old priest of Sts. Peter and Paul in Pearl River in New Orleans, was removed from his position after filming himself having sex with two dominatrix women on a church altar, The Christian Post reports.
The Archbishop of New Orleans, Gregory Aymond, condemned him in a statement uploaded to YouTube.
In his statement, which also makes mention of another priest, Pat Wattigny, who was removed from his post for a different reason, Aymond describes Clark's act as "demonic," stating, "What has happened concerning Pat Wattigny and Travis Clark is unacceptable, it's sinful, and it cannot be tolerated." He also went on to say, "Let me be clear. Both were removed from ministry immediately and will never serve again in Catholic ministry."
Reportedly, Travis Clark, with two sex workers, outfitted the church's altar with stage lighting in order to record themselves being intimate with one another. While the shooting was happening, a local passerby saw the lights, alerted the police and, upon looking in the window, witnessed the sex act.
According to Nola.com, the two women who performed the sex act with the priest, Mindy Dixon and Melissa Cheng, were both dominatrixes and one was a porn star. Mindy Dixon made a tweet stating she was going to "defile a house of God," Nola reports. All three of them were arrested on obscenity charges because their sex act was clearly visible from a window.
Clark was also the chaplain at Pope John Paul II High School in Slidell, Louisiana. Clark replaced its previous priest, Wattigny, who was also removed for sexually abusing a minor in 2013. Wattigny also violated the archdiocese's technology policy by exchanging text messages with one of the students at the high school.
According to Aymond, the Archdiocese removed and burned the now desecrated altar. A new altar was consecrated over the weekend.
Photo courtesy: ©Getty Images/Booky Buggy
Video courtesy: ©Archdiocese of New Orleans
---
John Paluska has been a contributor for Christian Headlines since 2016 and is the founder of The Washington Gazette, a news outlet he relaunched in 2019 as a response to the constant distribution of fake news.