John Paluska
| ChristianHeadlines.com Contributor
| Thursday, October 1, 2020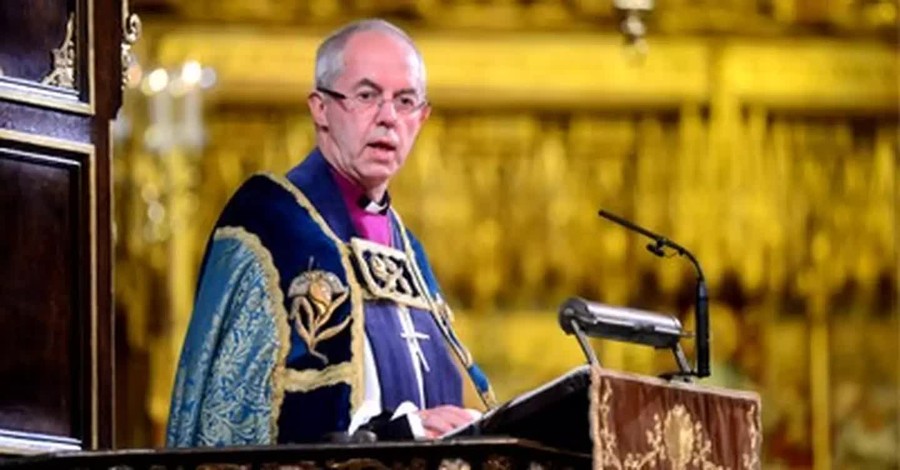 ---
In a sermon at Washington D.C.'s Washington National Cathedral, the Anglican Archbishop of Canterbury Justin Welby, who heads the Anglican Church and is one step below the Monarch, who is the top authority of the communion, told Christians to disengage from politics at church and to refrain from bad behavior on social media.
According to The Christian Post, Welby asserted that "the Kingdom of God is 'an autocracy of the purest love,' and Christians 'do not choose to be its citizens; its ruler called us out of helpless darkness.'"
In a YouTube video of the sermon released, along with a transcript, by the Archbishop's website, Welby tells the story of Jacob, whom he refers to as "a narcissistic conman, found out, thrown out, down and out," to show that people are complex and that Christians shouldn't oversimplify situations.
"[Jacob] has cheated his father and his brother. Yet God's grace and love are greater than his sins and failing," he said.
"He is in great danger. Hot pursuit is close behind him. Wild animals are round about him. Yet God, the unknown God of his ancestors, is with him. In Jacob's ignorance and sin God draws near, rescues, blesses and sets him on a new course. His future is of blessing received and giving."
Welby continues, "Here is no simple solution. Virtue is not rewarded, nor sin punished. There is no comfortable sense that because he is blessed he was therefore right. God's grace is lavish and also demands all that we are."
Welby then goes on to use 1 Peter 2 to frame Christianity as a nation without an army or passports or borders. "Our second reading, 1 Peter 2, tells us that the largest nation on earth is not China or India; the most powerful is not the USA. The greatest nation is without borders, without an army, without passports on paper. It's the nation of God's people - all those who having been aliens and strangers are now transformed into being God's own people."
Arguing that "God's country" is not a democracy but an "autocracy of the purest love, the greatest purity," Welby went on to assert that often that love is not represented in our behavior.
"Treating church life as politics and our way of doing things as superior, we engage in malicious comments through social media, we are insincere, we are cruel," he said. "We have been transformed by the grace of God alone, yet we behave as though we then had to wage a civil war in God's church so that our views may prevail."
It is "no wonder that in the Global North we see numbers decline" in church attendance and affiliation, "for the rule of love has become the rule of self," he added.
"We do not as Christians resolve problems by their over-simplification, that is the broad road with much good company of those who we can find who will agree with whatever view each of us chooses.
"The path of the cross, of following the crucified God in His journey, is one that tells us to embrace the complexity of suffering and walk alongside those with whom we disagree passionately, bearing our crosses," he said.
Photo courtesy: ©Getty Images/WPA Pool/Pool
---
John Paluska has been a contributor for Christian Headlines since 2016 and is the founder of The Washington Gazette, a news outlet he relaunched in 2019 as a response to the constant distribution of fake news.