John Paluska
| ChristianHeadlines.com Contributor
| Thursday, January 21, 2021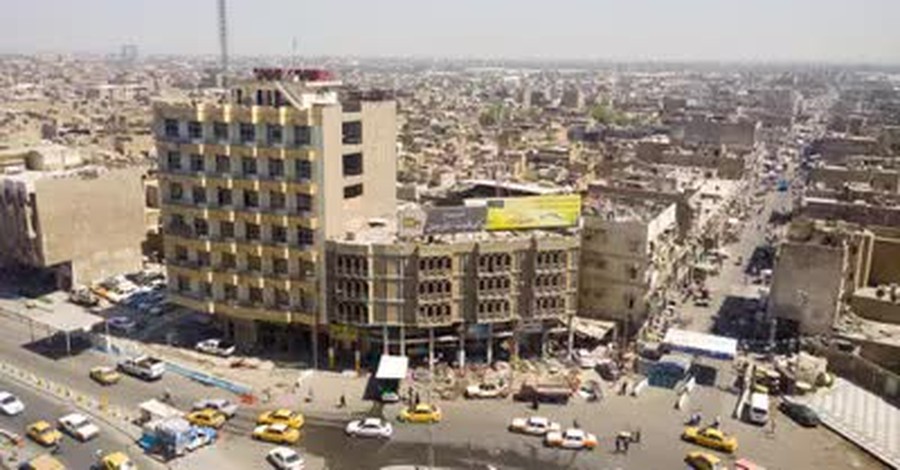 Two stores in central Baghdad, Iraq were obliterated by suicide bombers Thursday, killing 32.
Though no one group has taken responsibility for the attack, the Iraq military said it was the result of an Islamic State group. "This is a terrorist act perpetrated by a sleeper cell of the Islamic State," said Major General Tahsin al-Khafaji, a spokesman for the Joint Operations Command. He continued to say that the IS wanted to "prove" its existence after losing a series of military battles in the region.
Though they've lost key military battles in the region, the Islamic State still has control of the northern region of Iraq, and they have carried out successful IED attacks in rural areas of the country.
Over the summer, the Islamic State took advantage of the government's focus toward the coronavirus to launch a series of attacks. Reportedly, the Iraqi military was unable to properly deal with the Islamic State at the time due to growing unrest in the region.
The attacks happened following the unanimous decision by Iraqi officials to hold early elections this October after demonstrators took to the streets in tens of thousands to demand political change. According to reports, the military, police and local security forces clashed with rioters at these events and ultimately 500 people were killed during the demonstrations.
But it's not just the Islamic State, Shiite groups have also been engaging in warfare in the region. Both have routinely targeted Americans in the region, particularly the U.S. Embassy, with rocket and mortar attacks. However, a truce between Iranian-backed groups has caused the attacks to die down.
Pope Francis denounced Thursday's bombings, calling them a "senseless act of brutality" and calling for peace and unity in the region. According to Vatican News, Francis issued a telegram that stated he is praying "for the deceased victims and their families, for the injured and for the emergency personnel in attendance."
According to Vatican News, citing a UN report, there are roughly 10,000 Islamic State fighters in Iraq.
Photo courtesy: ©Getty Images/Rasoul Ali
---
John Paluska has been a contributor for Christian Headlines since 2016 and is the founder of The Washington Gazette, a news outlet he relaunched in 2019 as a response to the constant distribution of fake news.
---
---