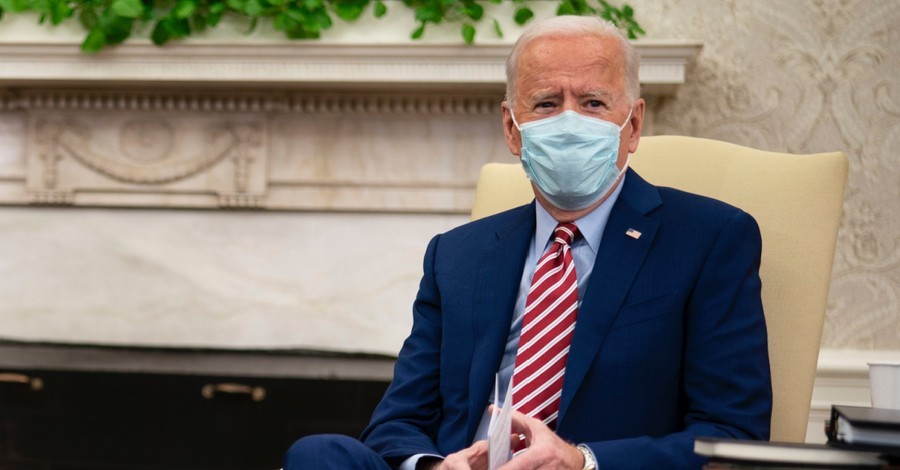 ---
On Wednesday, President Joe Biden made an official proclamation deeming April 2021 as Second Chance Month. Biden further urged "all government officials, educators, volunteers and all the people of the United States to observe with appropriate programs, ceremonies, and activities."
U.S. Senators Amy Klobuchar (D-MN) and Rob Portman (R-OH) offered their support for the proclamation by introducing a resolution in the Senate aiming to deem April as Second Chance Month.
This is the fifth year that the largest Christian nonprofit in the U.S., Prison Fellowship, providing services and support for prisoners, former prisoners and their families, has acknowledged April as Second Chance Month. The nonprofit established this annual observance in 2017 to bring awareness of the challenges encountered when a prisoner returns to their community.
According to Prison Fellowship, approximately one in three people have a criminal record in the United States. An inmate released from prison can face up to 44,000 documented legal restrictions and social prejudices that can hinder their access to housing, employment or education. To tear down some of those barriers, Prison Fellowship is partnering with more than 550 businesses, churches and organizations for the cause.
In an email statement provided to Christian Headlines by Prison Fellowship, the organization's President and CEO, James Ackerman, shared that the organization is "thrilled that the Biden Administration acknowledges the importance of Second Chance Month, a movement Prison Fellowship has led since 2017 to raise awareness about the more than 44,000 legal barriers men and women with a criminal record face."
He continued, "By issuing this proclamation, this Administration is affirming their support for removing the unnecessary barriers that prevent those with a criminal record from becoming productive members of society. … We believe the approximately 70 million Americans with criminal records—that's one in three people—are more than their worst choices and affirm their God-given dignity and potential in life."
Heather Rice-Minus, Senior Vice President of Advocacy and Church Mobilization, highlighted the importance of caring for former inmates, noting that "any hope and new identity found while behind bars can be quickly lost upon release when faced with the 'second prison'—the social stigma and legal restrictions that keep people from establishing full, productive lives after they have paid their debt to society."
She continued, "The barriers placed on returning citizens wastes human potential and adds to recidivism, which ultimately jeopardizes public safety. This Presidential proclamation supports our coalition's collective work toward solutions that will unlock second chances and create flourishing and productive communities."
Prison Fellowship and its partners have numerous virtual events planned for April. To learn more, visit their website.
Photo courtesy: ©Getty Images/Pool
---
Crystal A Dixon is contributing writer at ChristianHeadlines.com, Devotableapp.com. Visit her blog at crystaladixon.com