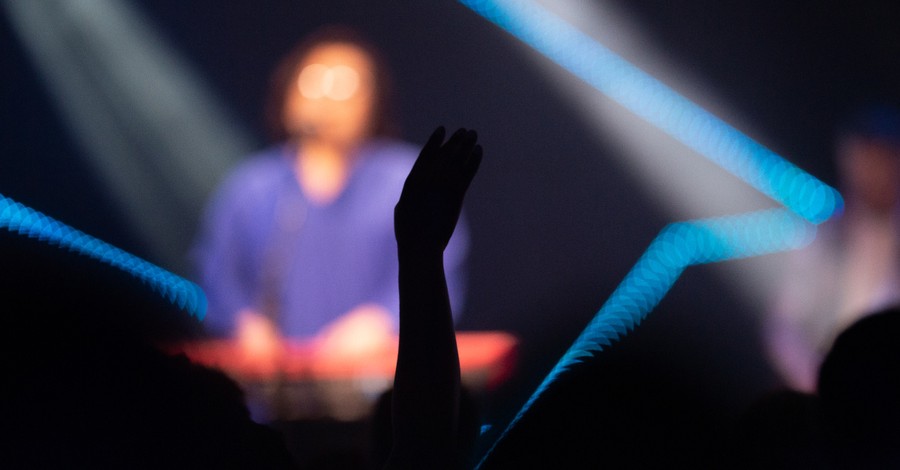 Approximately 30 bailiffs, police and city officials forcibly entered the New Life Church in Minsk, Belarus on February 17, evicting several members of its congregation while they were praying, citing that church was an "unpurposeful use" of the building.
In an interview days after police evicted his members, Senior Pastor Vyacheslav Goncharenko told Evangelical Focus that his church is praying for "a great revival". Since the 2020 presidential election in Belarus, the entire country, including Minsk, has experienced more infringements of their religious freedoms.
"We would have expected this kind of situations in the Soviet Union times, when churches were persecuted," Pastor Goncharenko said in the interview. "It might be the first case in the history of modern Belarus that we face this kind of injustice, a situation in which they entered forcefully in a church and evicted us."
Forum 18 lists previous dates that local officials tried to shut down the church, losing their effort to a human chain formed by the church membership.
"This time it was different," the pastor said. "They threatened us with arrest and fines, and we were powerless to defend ourselves. So, when they entered and cut the entrance with a circular saw, we were shocked. I was staying there and thought, 'Is this truly happening?'"
Goncharenko described how, this time, upon cutting the lock with circular saw, bailiffs stormed the building, shut down the sound system and ordered the praying congregants to leave the building.
"As our church members were exiting, I saw some crying," he recalled. He said that he stood outside the building at the time because the officers did not allow him to enter.
"It was a very sad situation. We were witnessing how we were losing the building we have used for 19 years," he added.
The New Life Pentecostal Church purchased the building, which stands on a stockyard, about 20 years ago. Goncharenko asserts that officials would not allow the building to be registered as a place of worship, nor did they suggest other approved places to gather.
"All our efforts in this time to make this building registered for religious purpose were rejected," he was quoted as saying. "By not giving us the permission, they were punishing us."
Since the re-election of President Alyaksandr Ryhoravich Lukashenko, who describes himself as an "Orthodox atheist", there have been protests against the President and his regime, with allegations of prevalent electoral fraud.
Previously reported by Evangelical Focus, Pastor Goncharenko and members of New Life Church assume this dramatic removal from the building happened in response to a video made by church members calling for a democratic state while condemning actions against last year's protestors by President Lukashenko and his regime.
Bishop Leonid Voronenko, of the country's Association of Christian Communities of the Full Gospel, publicly denounced the arrest of New Life Church on his Facebook page, "Today, February 17, the building of the Church ′′ New Life ′′ was arrested. Minsk, which cannot leave me and every believer, as well as any sensible person, indifferent, the church was created by the Lord God, and it is a great audacity to extend your hand to what is God's!"
Bishop Voronenko, Bishop Tsvor Sergei Pavlovich, of the United Church of Christians of Evangelical Faith, and Bishop Leonid Mikhovich, of the Union of Evangelical Christians Baptists, issued a collaborative statement on February 19 regarding the eviction. "We believe that such actions are unacceptable in relation to any church community, regardless of denominational affiliation. The officials who allowed such a course of events should, together with representatives of the community and the bishop of the Full Gospel Union, begin to search for a solution to this issue with the aim of resolving it in a way acceptable for all parties," rgw Bishops wrote.
Pastor Goncharenko told the Evangelical Focus, "We are praying for this nation, that we have a great revival."
"We see that our nation does no longer want to deal with this evidence of evil, lies," the pastor added. "We as a population are ready to resist this. People want to separate themselves from this evil and have a desire to become pure. And this is not only that people want to get rid of the government, but many, including non-Christians, are striving for kindness and fairness."
The Senior pastor asked that Christians around the world "pray for our country."
"May God bless these beginnings. Pray that hearts of people turn to God, and find their only hope in Him, and have a supernatural encounter with Him," he said.
Photo courtesy: ©Cole E. Photography/SparrowStock
---
Crystal A Dixon is contributing writer at ChristianHeadlines.com, Devotableapp.com. Visit her blog at crystaladixon.com
---
---