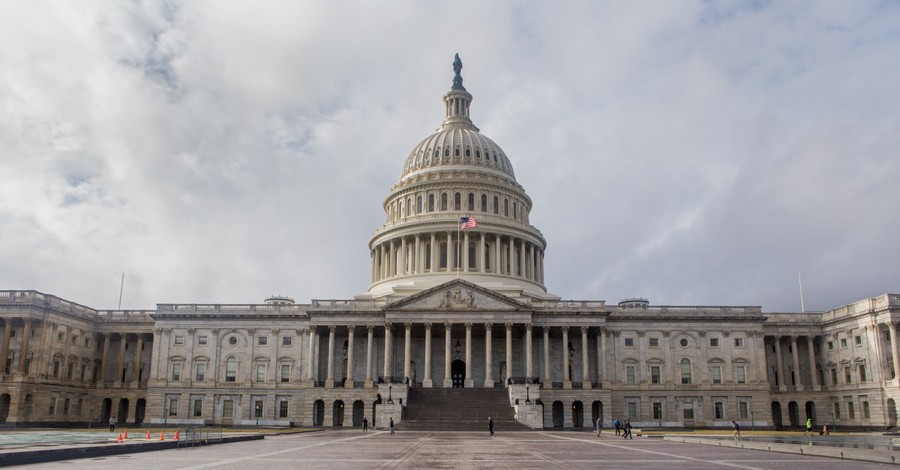 The U.S. House passed a $1.9 trillion COVID-19 relief package early Saturday.
As Biden's first action towards delivering more financial relief to the nation moves to a tight Senate, the Democrats are expected to encounter arguments against their objective of utilizing the proposed measure to increase the national minimum wage.
According to Reuters, the Democrat-controlled House approved the package by a vote of 219 to 212. The bill is now headed to the Senate where Democrats reportedly have a maneuver in place that will allow the bill to pass without Republican support.
In a short briefing from the Roosevelt Room in the White House on Saturday, President Biden urged the Senate to pass the measure quickly.
"We have no time to waste," Biden said at the White House after the House passage early Saturday. "We act now — decisively, quickly and boldly — we can finally get ahead of this virus. We can finally get our economy moving again. People in this country have suffered far too much for too long."
Biden's proposed bill, also known as The American Rescue Plan, includes funds for vaccines, medical supplies, and a new phase of financial aid to households, small businesses, and local government.
Democrats asserted the rescue package was necessary to combat the pandemic which has killed over 500,000 Americans and left millions out of work.
Pelosi told House members in a debate on the floor, "The American people need to know that their government is there for them."
Reuters reported that Republicans, who have largely supported prior COVID relief funding, said that the current plan includes a lot of unnecessary spending. Republicans said only 9 percent of the total package would go to fighting the pandemic directly while underscoring other funding within the plan earmarked for labor unions and things such as a subway in Nancy Pelosi's home district in San Francisco.
"It just throws out money without accountability," House Republican Leader Kevin McCarthy said.
Republicans said the bill is too expensive and said too few education dollars would be spent quickly to immediately reopen schools. Republicans also asserted that the bill is laden with gifts to Democratic constituencies like labor unions and specific monies sent to Democratic-run states.
A recent Quinnipiac University poll indicates that 68 percent of Americans support the American Rescue Plan, including 37 percent of Republicans.
The COVID relief package moves to the 50/50 party Senate, where Vice President Kamala Harris may have to cast a tie-breaking vote.
Photo courtesy: ©Getty Images/WIN Initiative
---
Crystal A Dixon is contributing writer at ChristianHeadlines.com, Devotableapp.com. Visit her blog at crystaladixon.com
---
---