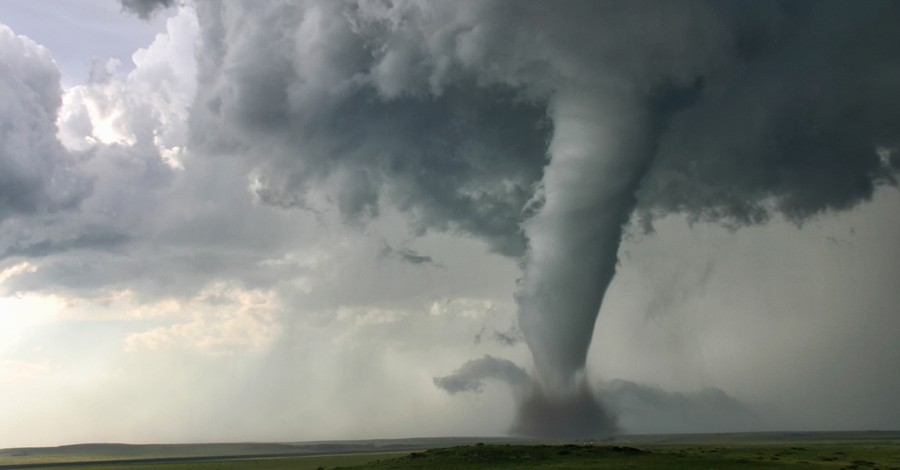 ---
Severe thunderstorms producing strong winds and dozens of tornadoes rolled through the deep south and the southeastern coast this week.
According to a report from The Weather Channel, there were almost two dozen tornadoes across Alabama and Mississippi with numerous home and structures damaged, and some even destroyed.
Earliest reports from the Mississippi Emergency Management Agency indicated that at least one person died after at least four tornadoes were confirmed in the state Tuesday into Wednesday. "This is very, very preliminary and can definitely change," said, Malary White, external affair director of the agency. While four tornadoes had been confirmed, White said they are waiting for additional assessment of area damage, and possibly the confirmation of 14 more tornadoes.
By 8:30 p.m. CDT, Wednesday evening, there had been more than 20 reports of tornadoes to the National Weather Service, with 40,000 or more homes and businesses without power throughout Louisiana, Alabama, and Mississippi.
In Alabama, thousands were without power and the NWS reported at least two people were injured in southwest Alabama when a home was destroyed by one of the storms.
By Thursday morning, severe thunderstorms were over the southeastern Alabama and Georgia region that intersects with northern Florida prompting numerous tornado warnings. Tornado watches, which mean conditions are favorable, have been issued from as far south as Jacksonville, Florida up to as far north as the Charlotte, North Carolina region.
The National Weather Service forecasted that conditions would deteriorate in the southeast and the Carolinas throughout Thursday afternoon and evening as the storms moved east. While the storms were not as widespread or as intense in the Carolinas, a few places had tornado warnings and moments of intense weather.
Van Denton, chief meteorologist, WGHP-TV in High Point, North Carolina, evacuated everyone from set during the live broadcast Thursday afternoon. Denton led everyone to hunker down in an interior makeup room as a tornado moved over the broadcast station shortly after 5 p.m. EST
Denton and his team kept the microphones and radar outside and came on LIVE while taking safe shelter. Long-time anchor Neill McNeill said during that time, "I've never heard the roof rattle like that. We've never had to leave the studio during a broadcast,"
South Carolina House Speaker, Jay Lucas, advised senators to work remotely on Thursday due to the impending weather threat. "If you are in a situation where it is perilous that you come, I'm asking you not to come," Lucas said. "If you can come, give us a quorum and do these few things we need to do, we will be out of here in a hurry."
The National Weather Service continues to assess damages in all states from this week's storm system. Upon completion, they will be able to define the actual number and strength of the tornadoes.
On Thursday, humanitarian aid organization Samaritan's Purse shared that they had deployed disaster relief staff to offer aid to those affected by the tornadoes in Tuscaloosa, Alabama. Chaplains from the Billy Graham Rapid Response Team have also been deployed to offer "encouragement and spiritual support to storm victims," Samaritan's Purse shared in a press release.
Photo courtesy: ©Getty Images/Jason Persoff Stormdoctor, this is a stock photo
---
Crystal A Dixon is contributing writer at ChristianHeadlines.com, Devotableapp.com. Visit her blog at crystaladixon.com