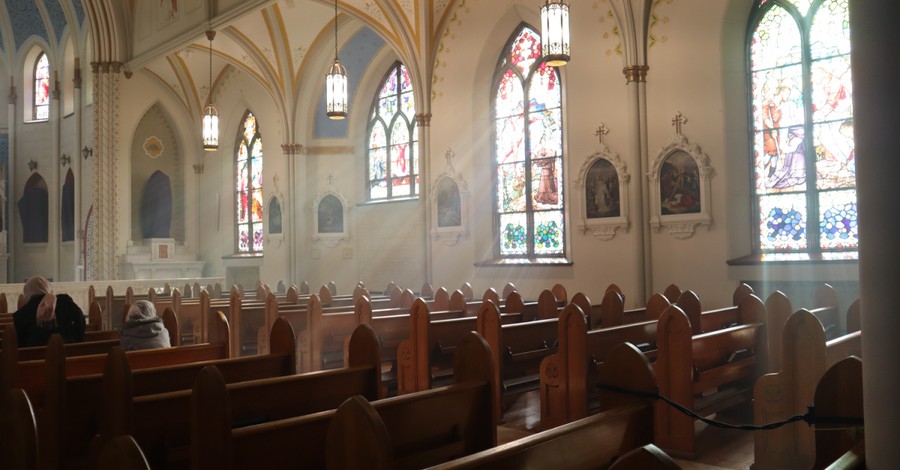 A new survey of U.S. pastors reveals that more than half (54 percent) of U.S. churches have armed members at services as part of security measures.
According to a new Lifeway Research survey, churches with at least 250 members are more likely to have armed church members (74 percent), intentional plans for active shooter scenarios (74 percent) and uniformed police officers on site (27 percent).
White pastors are more likely than African American pastors (56 percent versus 33 percent) to have armed worshippers on site. Yet, African American pastors have more uniformed police officers on site than White pastors (12 percent versus 4 percent) and are more likely to promote a no firearms policy in the church building (34 percent versus 21 percent).
The research was published by Lifeway Research following a telephone survey of 1,000 U.S. Protestant pastors from September 6 to 30, 2022. The pastors were randomly selected, and the respondents were senior or sole pastors at their churches.
Comparisons were made to a similar phone survey of 1,000 U.S. Protestant pastors in 2019.
Scott McConnell, executive director of Lifeway Research, said of the results: "Churches are not immune to violence, disputes, domestic disagreements, vandalism and burglary. While loving one another is a core Christian teaching, churchgoers still sin, and non-churchgoers are invited and welcomed. So real security risks exist whether a congregation wants to acknowledge them or not."
The survey also showed that about four out of five U.S. Protestant pastors overall (81 percent) have general security measures in place during worship meetings. At the same time, some 57 percent of respondents noted they had intentional plans for active shooter scenarios.
Previous studies by Lifeway Research have evidenced some 23 fatal church shootings in the USA since the Columbine school shooting on April 20, 1999. About half of these events since 1999 have occurred in the South, where pastors are least likely (12 percent) to have security measures but most likely (64 percent) to have intentional plans for active shooters and armed private security (26 percent).
In March 2023, six believers were killed by an armed assailant at The Covenant School in Nashville, Tennessee – a Christian school.
Photo courtesy: Channel 82/Unsplash
---
Christopher Eyte lives with his wife Céline and three children in Swansea, Wales, UK. He has worked as a journalist for many years and writes his own blog (hislovefrees.life) encouraging others in their walk with Jesus. He became a Christian in February 2002, after a friend explained God's amazing grace!
---
---