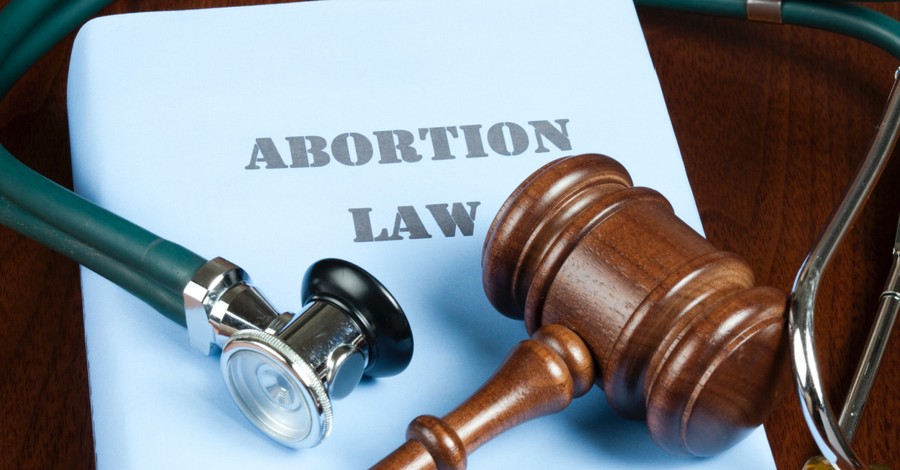 Elective abortions up to 20 weeks continue in Iowa after judges could not agree to enact a state law passed in 2018 stopping most terminations once a baby's heartbeat is detected.
At a June 16 hearing, the Iowa Supreme Court ruled 3-3, with Justice Dana Oxley abstaining, allowing a previous decision by Polk County District Court blocking the Fetal Heartbeat Bill to stand.
In effect, elective abortions up to 20 weeks are still allowed in Iowa because the ban remains blocked.
Iowa Governor Kim Reynolds had brought the appeal to the Iowa Supreme Court. She said it was an understatement to say the Supreme Court's 'lack of action' was a disappointment.
"Not only does it disregard Iowa voters who elected representatives willing to stand up for the rights of unborn children, but it has sided with a single judge in a single county who struck down Iowa's legislation based on principles that now have been flat-out rejected by the U.S. Supreme Court," Governor Reynolds added.
"There is no fundamental right to abortion, and any law restricting it should be reviewed on a rational basis standard – a fact acknowledged today by three of the justices. Still, without an affirmative decision, there is no justice for the unborn.
"But the fight is not over. There is no right more sacred than life, and nothing more worthy of our strongest defense than the innocent unborn. We are reviewing our options in preparation for continuing the fight."
Senate Majority Leader Jack Whitver also disagreed with the opinion of the Supreme Court.
He said: "I disagree with the Supreme Court's opinion today. Their decision a year ago, correctly overturning the 2018 decision, should reasonably be considered a substantial change in the law, and the injunction should have been lifted. Senate Republicans have a consistent record of defending life, including the passage of the Heartbeat Bill. We will work with Governor Reynolds and the House to advance pro-life policies to protect the unborn."
Speaker of the House Pat Grassley was 'extremely disappointed' and said the Heartbeat Bill was good legislation that would save the innocent lives of unborn children.
He said: "Going forward, we will work together to pass legislation that will protect life, support new mothers, and promote strong families in Iowa."
Meanwhile, abortion providers were happy with the outcome.
Ruth Richardson, President and CEO of Planned Parenthood North Central, called the order an 'enormous win' and added that Iowans would be able to control their bodies and their futures.
She said: "Each person deserves control of their body, and Iowans have that right, based on today's court order. "
Francine Thompson, Executive Director of the Emma Goldman Clinic in Iowa City, said the clinic 'celebrates' the order: "The ruling today helps to safeguard the rights of individuals to make decisions about their own bodies and reproductive futures. The result protects reproductive freedom and is a significant step forward in protecting the health and well-being of those seeking comprehensive healthcare services in Iowa."
Photo courtesy: ©Getty Images/Erics Photography
---
Christopher Eyte lives with his wife Céline and three children in Swansea, Wales, UK. He has worked as a journalist for many years and writes his own blog (hislovefrees.life) encouraging others in their walk with Jesus. He became a Christian in February 2002, after a friend explained God's amazing grace!
---
---