Amanda Casanova
| ChristianHeadlines.com Contributor
| Tuesday, April 25, 2023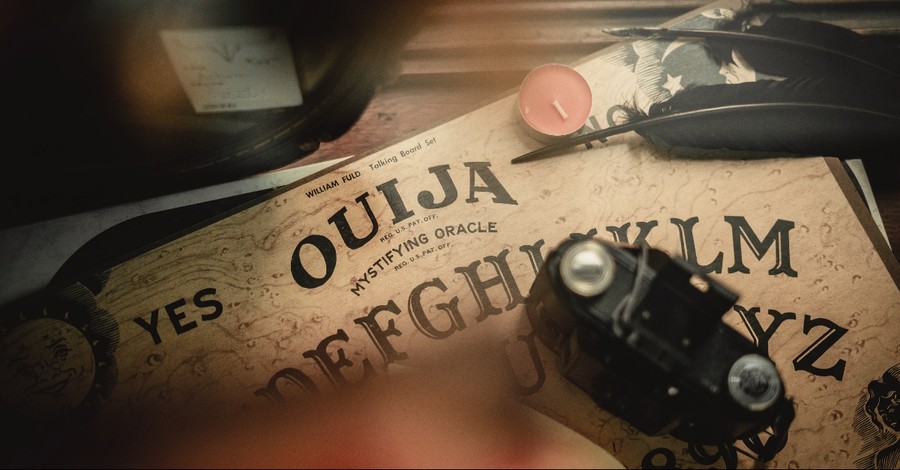 A new "talking board" similar to the popular Ouija board is drawing criticism from Christians and other faith leaders.
However, unlike the Ouija board, the new board promises to try to connect Christians to the Holy Spirit and Jesus, Faithwire reports.
"When [the new board] was brought to my attention, I was brokenhearted, of course," ex-psychic turned Christian Jenn Nizza told Billy Hallowell on his Playing With Fire podcast. "I felt I immediately needed to sound the alarm on the actual danger of this product because, although it's marketed as a joke and a game just like the Ouija board is … it's not at all a game or joke."
"A Ouija board or a spirit board is a tool of divination, which is a way to access information supernaturally outside of God's will, outside of God's boundaries," Nizza said. "[God's] super clear in His Word to avoid such tools and practices," she added.
Nizza said the boards work by "automatic writing" from the "demonic realm," adding that the boards are a practice of "invoking demons."
"That's what you're doing, because you are looking for something," she said. "You may think you're kidding around or it's a joke. You're asking questions, you're looking for information."
Nizza added, "And because it's demonic, the demons will show up … entities will be there and start moving things around and providing some information."
Nizza said she became a Christian when she realized that "there was so much demonic oppression" in her life.
"When Christ set me free … I found out the evil nature of what was happening and that I was communicating with demons on a regular basis that [were] evil [and] destroying my life," Nizza said.
She told the podcast that the boards seem to provide quick and appealing answers, but they are deceitful.
"It's at a time, I think, in our world where there's so much anxiety, there's so many things going on in the world, and it's so accessible," she said, adding that people "need the Lord Jesus to fulfill all of those things that they're going through in their life."
Photo courtesy: ©Unsplash/Josh Olalde
---
Amanda Casanova is a writer living in Dallas, Texas. She has covered news for ChristianHeadlines.com since 2014. She has also contributed to The Houston Chronicle, U.S. News and World Report and IBelieve.com. She blogs at The Migraine Runner.
---
---