Amanda Casanova
| ChristianHeadlines.com Contributor
| Friday, February 3, 2023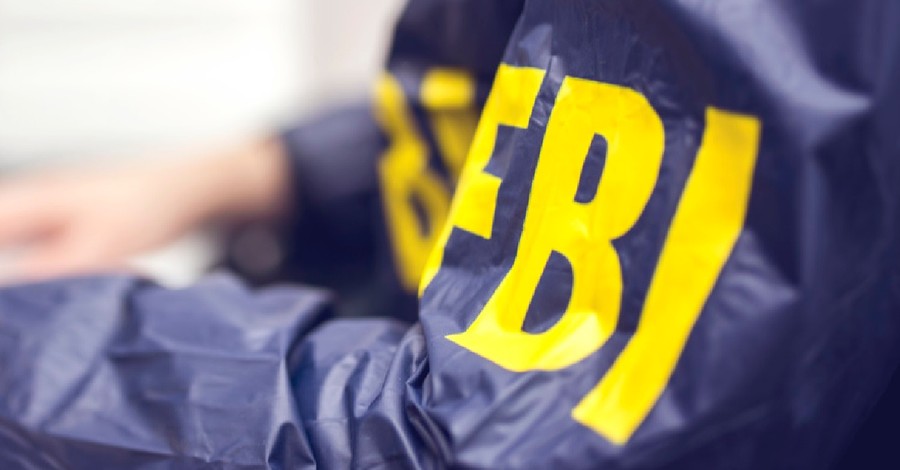 Catholic pro-life activist Mark Houck, who was recently acquitted of charges for violating the Freedom of Access to Clinic Entrances (FACE) Act, says he will be pressing charges against the FBI agents and state troopers who arrested him. He is also considering filing charges for prosecutorial abuse.
As Christian Headlines previously reported, Houck was arrested in Bucks County, Pennsylvania, in September 2022 as part of an FBI raid.
"I was awake; my children and my wife were asleep," Houck said. "The manner with which the FBI banged on my door is particularly worth noting because they rang the doorbell, it was dark outside, repeatedly they rang the doorbell, and they banged on the door saying, 'Open up.' They didn't even declare who they were. They didn't even state their names."
On Tuesday, after a jury announced his acquittal, Houck appeared on Steve Bannon's Real America's Voice program, The War Room.
"As I opened the door, I could not believe the circus scene that I saw: at least 10-15 marked and unmarked units right in front of me surrounding the side of my house. I have 100 yards to the street, cars lined all the way up to the street, long guns pointed at me, heavily armored vests, ballistic helmets, ballistic shields, [and a] battering ram," he said while on the program.
"I had at least five federal agents on my porch with M-16s pointed at me," he added.
Houck said officers did not allow him to brush his teeth or apply deodorant and denied his request to take his rosary with him.
According to The Christian Post, He said he will be pressing charges against the FBI agents and state troopers who were part of the raid.
The charges stemmed from an incident when he and his 12-year-old son tried to provide counsel outside a Planned Parenthood clinic in Philadelphia on October 13, 2021.
"We were praying our rosary without incident for the first 45 minutes before there was an opportunity to minister and counsel to a woman who came out of Planned Parenthood," he said.
An abortion clinic escort positioned himself "a foot away" from Houck's son. Houck told him, "you don't have permission to talk to my son."
"He started to move as I kind of escorted him back. I turned back to be with my son, he wheeled and started to talk to my son again, and then I turned and pushed him," he said.
Houck was charged with violating the FACE Act, alleging that he "twice assaulted a man because he was a volunteer reproductive health care clinic escort."
If convicted, Houck could have faced a prison sentence of up to 11 years and a fine of up to $350,000.
Related:
'Big Win': Pro-Life Father Arrested by Biden DOJ Found Not Guilty
Dozens of FBI Agents Raid Home of, Arrest Pro-Life Activist
Photo courtesy: ©Getty Images/Domoyega
---
Amanda Casanova is a writer living in Dallas, Texas. She has covered news for ChristianHeadlines.com since 2014. She has also contributed to The Houston Chronicle, U.S. News and World Report and IBelieve.com. She blogs at The Migraine Runner.
---
---