Amanda Casanova
| ChristianHeadlines.com Contributor
| Wednesday, October 26, 2022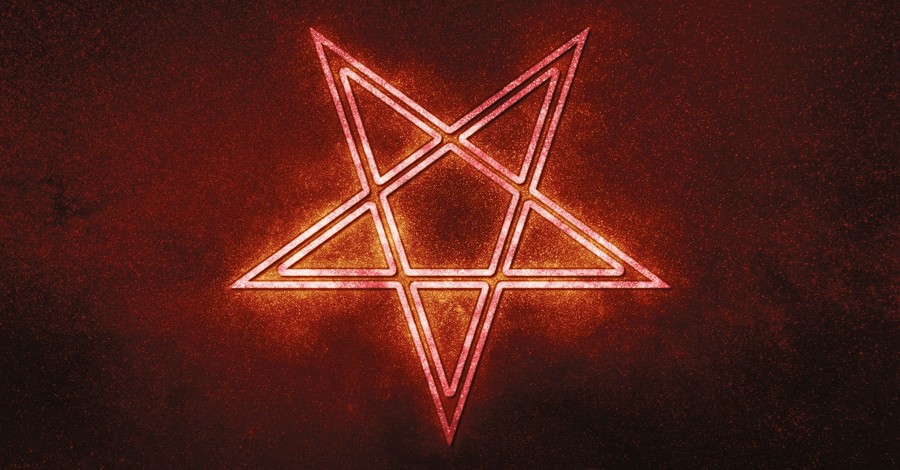 An ex-Satanist turned Christian said he lived a "dark life" before he became a believer.
According to Faithwire, Preacher Ben Atkins told the hosts of "The Playing with Fire" podcast that he grew up in a Christian home in the United Kingdom, but his parents soon became disillusioned with faith which left Atkins "questioning everything."
"They had no place for suffering, no place for really vulnerability or weakness and much less for the supernatural power of God," he said. "It was a church that didn't believe in the God at work today through anything other than the Bible, and so what I experience in church just didn't shine with life."
Atkins then became involved with "sex, drugs, alcohol" and began experimenting with non-Christian rituals and practices.
"All I can say is I had this deep craving in me to connect with my suffering and have it acknowledged," he said. "And that's what led me to explore some really dark ways of living."
It was at this time Atkins began reading "The Satanic Bible."
"I'd already been … doing certain rituals with friends to harness the power around me or within me or, or whatever," he said. "I had friends who, I guess they would say they were witches or whatever.
"All of this Satanic stuff and the witchcraft makes more sense of my life and actually offers me a better way forward," he said he remembered thinking.
He said he then received a disturbing message from Satan.
"One morning … he was at the end of my bed, and he said to me, 'You're gonna finish your [end of college] exams, and then you're gonna die,'" Atkins recalled. "I woke up, and, for me, that was just the worst thing I could possibly hear."
He said he tried to bargain with Satan, but the nightmares intensified.
"I was seeing demons, and demons were, like, coming to me and entering me," he said." I just became more and more depressed.
"It was at that point I started planning how to kill myself because I didn't see a way out. I thought, 'Well, either Satan's gonna kill me, or I am. So I'd rather at least seize back one last bit of power.'"
But then Atkins attended a Christian event with his sister's friend. He said a man approached him and started praying over him.
"He put a hand on my shoulder, started praying for me in tongues, and, in that moment, I felt the most incredible rush," he said. "All the things I'd been up to in life, I was chasing highs and trying to feel lows, and that peace that I felt was higher than any high I'd ever felt.
"I've never set out to be a Christian. I've just wanted life and truth," he said. "And that's what led me into the arms of Jesus."
Atkins now plants churches across the U.S. and U.K.
Photo courtesy: ©iStock/Getty Images Plus/Allexxandar
---
Amanda Casanova is a writer living in Dallas, Texas. She has covered news for ChristianHeadlines.com since 2014. She has also contributed to The Houston Chronicle, U.S. News and World Report and IBelieve.com. She blogs at The Migraine Runner.
---
---