Amanda Casanova
| ChristianHeadlines.com Contributor
| Friday, November 4, 2022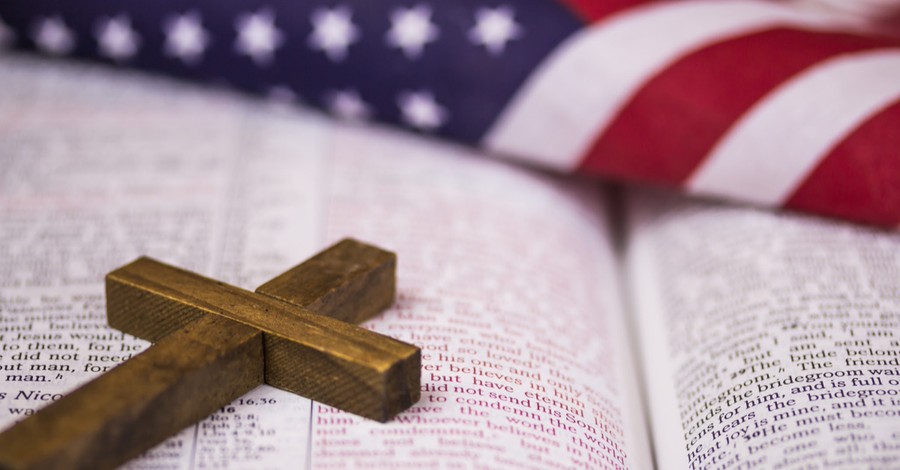 ---
An estimated 10,000 people are expected to be praying leading up to the midterm elections next week as part of a national movement led by worship leader Sean Feucht.
Feucht, who leads the popular Let Us Worship events, kicked off the prayer initiative at the beginning of the month, saying he was hoping to see a "shift take place across America."
"I think there is a sense and an expectation that God is going to do something amazing in these midterm elections," Feucht said on a TBN appearance discussing the prayer event.
He added, "I think that what the enemy meant for evil with the lockdowns, with the targeting of the church, God's turning it around and we are going to see an incredible shift take place across America. We're going to see more candidates that love God, more candidates that are going to stand up for the Church."
Feucht said he was moved by Daniel 2:22, which says, "He reveals deep and secret things; He knows what is in the darkness, And light dwells with Him."
"I just felt in my spirit, the Lord woke me up the other night and began to speak to me about how this election and what happens is going to take place largely because the Church prayed," he said.
Feucht has been posting daily prayer prompts on his social media accounts with the hashtag #PrayerForTheElection.
"It's time for the prayer warriors to believe that God's going to break in during these midterms. We're going to believe that everything that needs to be exposed is exposed [and] righteousness will prevail," he said.
"Prayer isn't the last thing we do; it's the first thing we do. It's the most powerful thing that we can do. The prayer of the righteous avails much," he said.
Photo credit: ©Getty Images/Enterline Design Services LLC.
---
Amanda Casanova is a writer living in Dallas, Texas. She has covered news for ChristianHeadlines.com since 2014. She has also contributed to The Houston Chronicle, U.S. News and World Report and IBelieve.com. She blogs at The Migraine Runner.