Amanda Casanova
| ChristianHeadlines.com Contributor
| Updated: Sep 28, 2023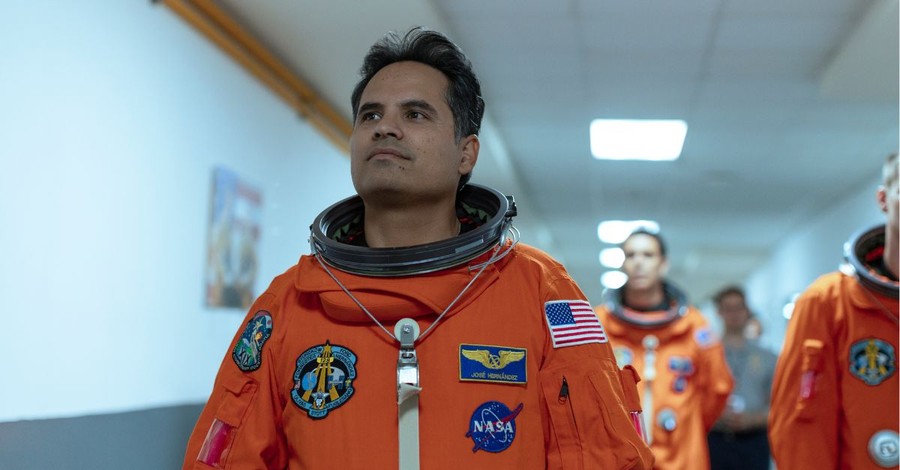 The story of how José Hernández went from a migrant farmworker to a NASA astronaut is capturing hearts and headlines.
He told Christian Headlines in an interview recently that he felt a "calling from God" that spurred him to chase his dreams.
"I attribute my success to pure naivete," the 61-year-old told The Christian Post in an interview last week. "At ten years old, in 1972, I remember watching our rabbit-ear TV, and I saw astronaut Gene Cernan walk on the surface of the moon while Walter Cronkite narrated the moonwalk. And I told myself, 'I want to be an astronaut.' I felt a clear calling from God."
Hernández's story is told in the new Amazon Prime movie "A Million Miles Away," starring Michael Peña, Rosa Salazar and Julio César Cedillo. The new film is based on Hernández's 2012 memoir, Reaching for the Stars: The Inspiring Story of a Migrant Farmworker Turned Astronaut. The film premiered on Amazon Prime on September 15th in honor of Hispanic Heritage Month and has claimed the No. 1 spot.
NASA rejected Hernández from its astronaut program 11 times before he was finally selected in 2004. He had earned a bachelor's degree and a master's degree in engineering. He had worked at the Lawrence Livermore National Laboratory in California for more than ten years before he was selected for the NASA program.
"My journey isn't about one individual's quest to turn a dream into reality," he said. "It's about my teacher who went to my house to convince my parents to stay in one place; it's about my wife, who taught me perseverance and propped me up. It's about my father, who only had a third-grade education but had the wisdom to give me a powerful, five-ingredient recipe when I told him I wanted to be an astronaut. He said: Find your purpose in life; recognize how far you are; draw a roadmap; if you don't know how learn, and when you think you've made it, you probably have to work harder."
In 2009, he became one of the first two Latino astronauts sent into space as part of a Space Shuttle Discovery mission.
"It was amazing," he said. "I am one of less than 600 people who had the privilege of seeing our Earth from the outside. That's an exclusive club. To see Earth from a distance, Canada, the U.S., and Mexico, Central America, you realize, 'Wow, we're just one race, the human race. And we're all God's children.'"
Photo Courtesy: ©Daniel Daza/Amazon
---
Amanda Casanova is a writer living in Dallas, Texas. She has covered news for ChristianHeadlines.com since 2014. She has also contributed to The Houston Chronicle, U.S. News and World Report and IBelieve.com. She blogs at The Migraine Runner.
Looking for Wholesome Family Films This Christmas Season? Listen to Our Culture Expert Share Her Top 5 Family-Centered Films - Perfect for Family Movie Night!
The views and opinions expressed in this podcast are those of the speakers and do not necessarily reflect the views or positions of Salem Web Network and Salem Media Group.
---
---