Amanda Casanova
| ChristianHeadlines.com Contributor
| Wednesday, February 8, 2023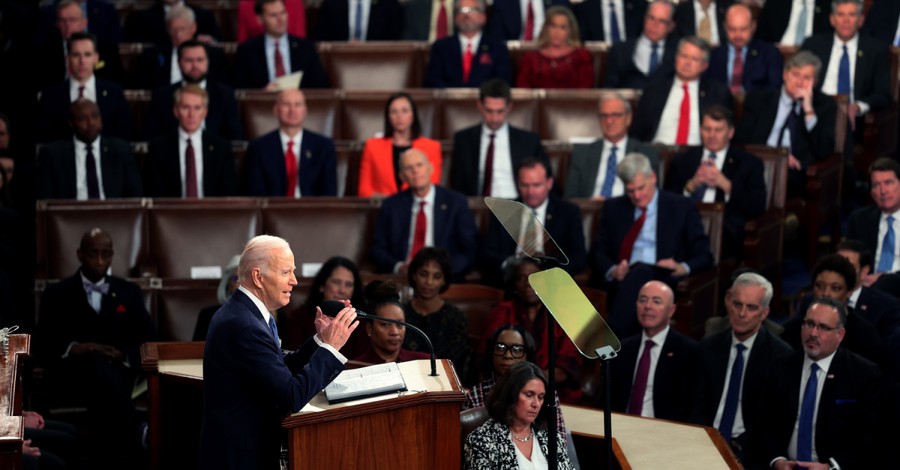 On Tuesday night, President Joe Biden gave his second annual State of the Union address. The speech, which highlighted abortion access, the protection of social security and a federal assault weapon ban, was met with mixed criticisms.
Here are the major takeaways from the address:
1. Biden Calls for a Bill Codifying Roe v. Wade
President Joe Biden said in his second State of the Union address to the nation that he will be asking Congress to pass a bill that will codify Roe v. Wade into law.
Biden also said in his hourlong speech that he would veto any "national ban" on abortion that Congress proposes and passes.
"Congress must restore the right that was taken away," he said.
"The vice president and I are doing everything to protect access to reproductive healthcare and safeguard patient privacy," he said. "But already, more than a dozen states are enforcing extreme abortion bans."
Previously, the Supreme Court ruled that abortion was not a constitutional right and should be left up to states to determine their own laws for governing abortion.
Biden also talked about the Respect for Marriage Act, a law that federally legalizes same-sex marriage, and encouraged Congress to pass the Equality Act, which would provide federal civil rights protections on gender identity and sexual orientation.
"Here in the people's House, it's our duty to protect all the people's rights and freedoms," he said.
2. Biden Vows to Protect Access to Social Security, Medicare
Biden talked about a range of other issues, including inflation ("We have more to do, but here at home, inflation is coming down."), capping costs on prescription drugs (Let's finish the job this time.) and social security.
"Social Security and Medicare are a lifeline for millions of seniors. Americans have been paying into them with every single paycheck since they started working. So tonight, let's all agree to stand up for seniors. Stand up and show them we will not cut Social Security. We will not cut Medicare. Those benefits belong to the American people. They earned them."
Biden added that he would work on making sure major corporations begin to pay their "fair share" in taxes.
3. GOP Lawmakers Interrupt Biden, Call Him a 'Liar.'
While speaking about social security, Biden asserted that "Some of my Republican friends want to take the economy hostage unless I agree to their economic plans." He continued, "All of you at home should know what their plans are.
"Instead of making the wealthy pay their fair share, some Republicans want Medicare and Social Security to sunset every five years. That means if Congress doesn't vote to keep them, those programs will go away. Other Republicans say if we don't cut Social Security and Medicare, they'll let America default on its debt for the first time in our history," he said. "I won't let that happen."
At this, Republican members of Congress rallied back at Biden, shouting, some even calling him a "liar."
4. Biden Proposes a Federal Assault Weapons Ban
Biden also proposed a federal assault weapons ban.
"Ban assault weapons once and for all," the president asserted. "We did it before. I led the fight to ban them in 1994," he said. "In the 10 years, the ban was law, mass shootings went down. After Republicans let it expire, mass shootings tripled.
"Let's finish the job and ban assault weapons again," he concluded.
Photo courtesy: ©Getty Images/Win McNamee/Staff
---
Amanda Casanova is a writer living in Dallas, Texas. She has covered news for ChristianHeadlines.com since 2014. She has also contributed to The Houston Chronicle, U.S. News and World Report and IBelieve.com. She blogs at The Migraine Runner.
---
---