Amanda Casanova
| ChristianHeadlines.com Contributor
| Updated: Jul 07, 2023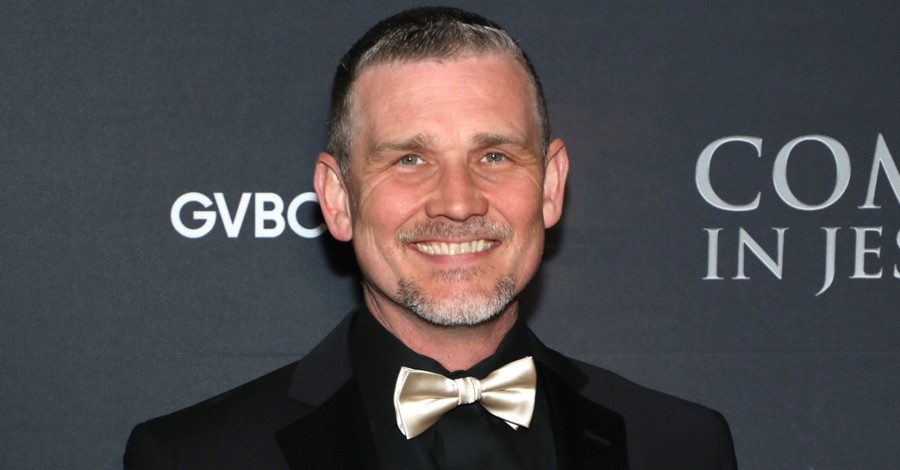 Global Vision Bible Church senior pastor Greg Locke told his congregation in a recent sermon that he spent three to four days deleting viral content from his Facebook page.
According to ChurchLeaders.com, Locke said God told him that Global Vision Bible Church needed to "turn the curve [and] reach people for Jesus with humble hearts."
He then removed sensationalized interviews, sermons and posts from his Facebook page.
"Deleted every one of them. All of them," he said. "All the rants. Not because what I said was wrong, but because when I became a man, I put away childish things, and I've learned to say things better."
"I'm telling you, you can laugh all you want at one of the hardest decisions I've ever made in my life," Locke said. "Facebook celebrity status is all we've known since 2015, and it's not all it's cracked up to be," he added.
Locke shared his decision with the congregation during a Sunday sermon that he called "A Declaration, Apology, and Biblical Life Lesson All in One."
He said meekness is an "ability robed in wisdom" and that today's world has been raised to believe that meekness is a sign of weakness.
"I've got the ability to crush you, but in wisdom, I reserved myself. I've got the ability to show strength, but wisdom tells me to slow my roll," Locke said, defining meekness.
He said he has learned over the years in his time in ministry that he was sometimes wrong in how he promoted the church.
"I don't demonize our past," Locke said. "I just question some of the methodology we used to get there.
"A man's personality can build things big just by virtue of who he is and how he says and frames up certain things," Locke added. "So, I think—and, let's be honest, I know—that there have been momentary lapses in judgment of when meekness should have been the tool of ministry, but meanness got more amens."
Locke referred to the publicity he's received over his political beliefs.
"I think some of it turned egocentric when it became about one loud leader with a microphone rallying the troops in such a way that we developed an atmosphere of feeling more like a political rally when you came to church, rather than a glory hub where the power and presence of the Holy Spirit would reside."
Locke shared that he would be more careful in the future.
"The new season is courage with conviction, not courage for the sake of just saying something because I'm Greg Locke, and I can get away with it," he said.
Photo courtesy: ©Getty Images/Danielle Del Valle/Stringer
---
Amanda Casanova is a writer living in Dallas, Texas. She has covered news for ChristianHeadlines.com since 2014. She has also contributed to The Houston Chronicle, U.S. News and World Report and IBelieve.com. She blogs at The Migraine Runner.
---
---