Amanda Casanova
| ChristianHeadlines.com Contributor
| Friday, January 27, 2023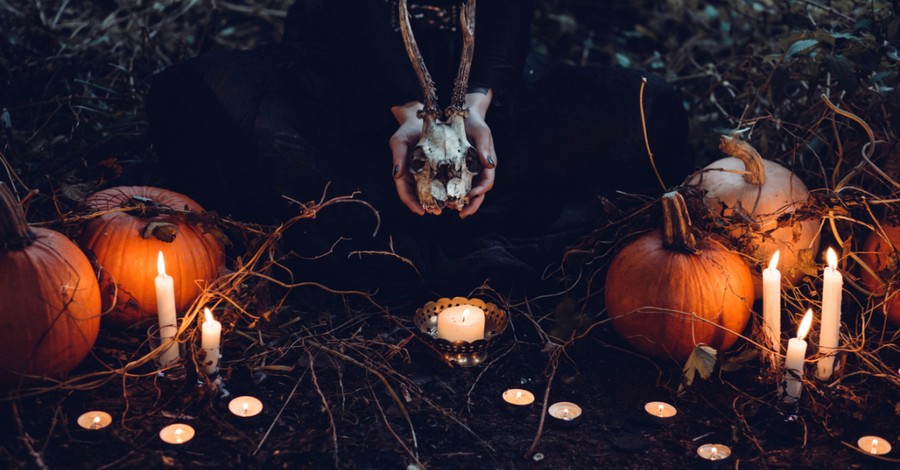 A United Kingdom community is worried after finding remains of what looks to be a suspected occult ritual in a national park.
According to CBN News, five animal hearts were found laid out in a pattern on top of a stone with several candles around it.
A hiker found the items at Stagbury Hill in the New Forest near Bramshaw, Hampshire.
Police say they are investigating.
The items were found close to a local church, St. Peter's Church, where another suspected occult incident happened. In December, church members found a dead cat hanging from a flagpole. A dead fox was also found on the doorstep of the church's sanctuary.
"Every so often, we get things like this happening. It makes everybody feel very uncomfortable," said Rev. David Bacon of St. Peter's Church. "It's really unsettling and sinister for everyone. We're not sure what will happen next, if anything."
"I have no idea why it is happening in our area," he continued. "If it is connected to witchcraft, then the New Forest has been linked to witchcraft for hundreds of years. But it could just be random acts of nastiness. It's all pretty horrible for those who find the dead animals."
In 2019, suspected occultists in the area struck the New Forest village, killing sheep and spray painting their bodies with satanic pentagrams. They also painted graffiti on the walls of St. Peter's Church.
According to reports, Satanism has been on the rise in the U.K. while the number of Christians has reportedly fallen.
Satanism offers a belief system for "younger people who don't want to be identified as part of a prescriptive dogmatic religion and rather want to identify as their own self-beliefs and self-realization," said Chaplain Leopold. "So we often say that we're sort of the religion for those who don't like the oppression of previous religions."
Photo courtesy: ©Freestocks/Unsplash
---
Amanda Casanova is a writer living in Dallas, Texas. She has covered news for ChristianHeadlines.com since 2014. She has also contributed to The Houston Chronicle, U.S. News and World Report and IBelieve.com. She blogs at The Migraine Runner.
---
---