Amanda Casanova
| ChristianHeadlines.com Contributor
| Thursday, September 14, 2023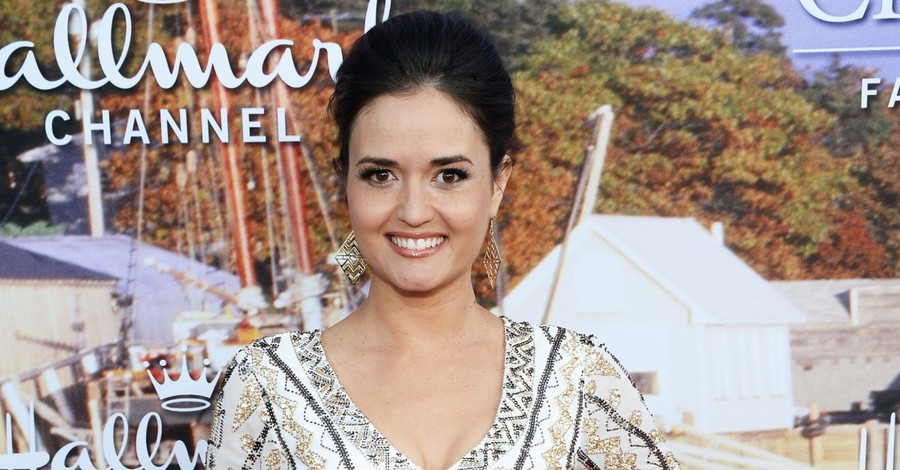 Actress Danica McKellar recently talked about her faith in a live stream on X, the social media platform formerly called Twitter.
"Whether or not you are Christian or whatever your faith is or isn't, I find something very interesting about the Lord's Prayer," said McKellar during the live stream, according to ChurchLeaders.com. "There's praise, there's asking for things, and there's one thing that we are going to do in return, and that one thing is that we have to forgive people who've done bad things to us.
"It's funny because in the entire prayer (and in the Bible, it says that Jesus taught his disciples to pray this way)," McKellar continued, "one thing that we have to do to get all the things that we could possibly want from God is we have to forgive people who've been bad to us. And that's like, one of the hardest things to do, right?"
McKellar, of The Wonder Years fame, is now an author, actress and mathematician. She has also been outspoken about her faith since she publicly said she came to trust Jesus in April 2022.
She said that friend and fellow actress Candace Cameron Bure invited her to church and gave her a Bible.
The two actresses recently left the Hallmark Channel to instead appear on the Great American Family network.
During the livestream, she talked about how she makes God's word a priority no matter how busy she is.
"I'm reading the Bible all the way through this year. That is my goal, and it's happening," McKellar said on her livestream.
"I also listen to the Bible on my phone. It's so great. I do it when I'm putting my makeup on or folding laundry or whatever," McKellar said. "So it happens. My life can't get too busy to do it because I get to listen to it while I'm doing things that I would be doing anyway. And it's just wonderful."
McKellar also talked about forgiveness, something she told followers she knows can be challenging.
"It benefits our souls because we can let go of bitterness, which will only harm us if we cling to it. Forgiveness means truly wishing [the offender] healing and love," she insisted.
Related:
Danica McKellar Celebrates 'Newfound Faith,' Urges Fans to Reject 'Outrage Addiction'
Candace Cameron Bure Got Danica McKellar Back in Church: 'It's Blowing My Mind,' McKellar Says
Danica McKellar: 'The Holy Spirit Has Been in Me and with Me' during Difficult Times
Great American Family to Premier 7 New Movies during 'Great American Autumn'
Photo courtesy: ©Getty Images/Matt Winkelmeyer/Stringer
---
Amanda Casanova is a writer living in Dallas, Texas. She has covered news for ChristianHeadlines.com since 2014. She has also contributed to The Houston Chronicle, U.S. News and World Report and IBelieve.com. She blogs at The Migraine Runner.
---
---