Amanda Casanova
| ChristianHeadlines.com Contributor
| Wednesday, December 7, 2022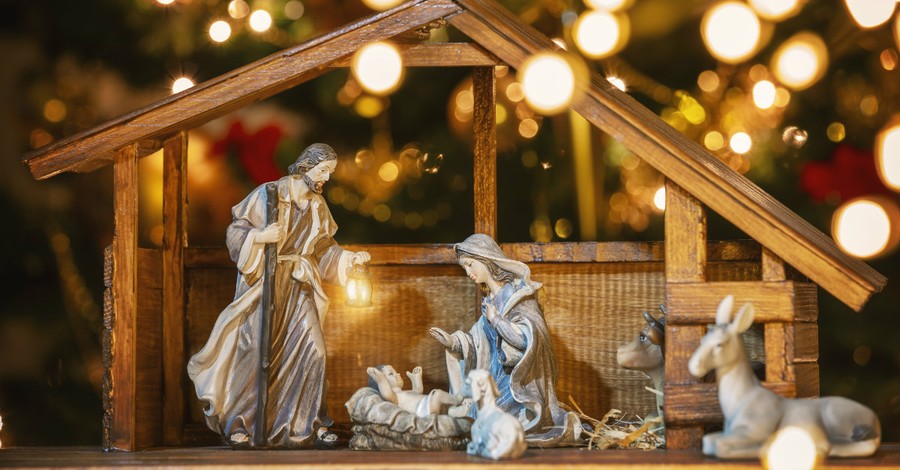 ---
A nativity scene that has been a regular part of the Christmas season in Eureka Springs, Arkansas, may not be on display in coming years.
Since 1950, the nativity scene, sponsored by the Eureka Springs Chapter of the Beta Sigma Phi sorority, has stood every Christmas in Basin Park.
The display was installed every year until 2019, and then in 2021, the sorority donated the display to the Great Passion Play, a theater performance that retells the story of Jesus' crucifixion and resurrection. This year, the sorority asked for the display to return to the park, CBN News reports.
"We said, sure, whatever you guys want," Randal Christy, the play's executive director, said. "We're just trying to help them."
Mayor Robert "Butch" Berry, however, reportedly called Christy and asked him to remove the display.
"Eureka Springs Mayor and City Attorney are demanding that we (The Great Passion Play) REMOVE the Nativity Scene from the city's Basin Park. We are refusing to do so. We ask for your prayers as we take a stand," Christy wrote in a statement on the situation. "Christmas is the National Holiday in recognition of the birth of Jesus Christ! The Nativity Scene has been erected since 1950 – 72 years – at Christmas time. The Passion Play puts it up for Beta Sigma Phi as a public service to the community ... as a regular part of our Christmas decorations. As Executive Director of The Great Passion Play, America's #1 attended outdoor drama ... I REFUSE TO TAKE THIS DOWN!!"
Berry said he only requested that the nativity scene be removed after a city resident threatened to file a lawsuit, claiming the display violated his constitutional rights to freedom of religion.
"We either had to have it removed, or we had to allow everything to be displayed, including people who worship Satan," Mayor Berry said. "Based on that, they said it was best if we just [did] not have anything at all."
Berry, however, has allowed the display to stand this year with a city-approved permit and a $25 fee.
Christy said he would fight the lawsuit if it happens.
"(Mayor Berry) and I will STAND TOGETHER to fight this potential lawsuit," he said. "We stand together to keep Christ and the Nativity in Christmas in Eureka Springs!!! I'm proud of Mayor Berry for making the right decision."
Photo courtesy: ©Getty Images/Manae Media, this is a stock image.
---
Amanda Casanova is a writer living in Dallas, Texas. She has covered news for ChristianHeadlines.com since 2014. She has also contributed to The Houston Chronicle, U.S. News and World Report and IBelieve.com. She blogs at The Migraine Runner.