Amanda Casanova
| ChristianHeadlines.com Contributor
| Thursday, October 13, 2022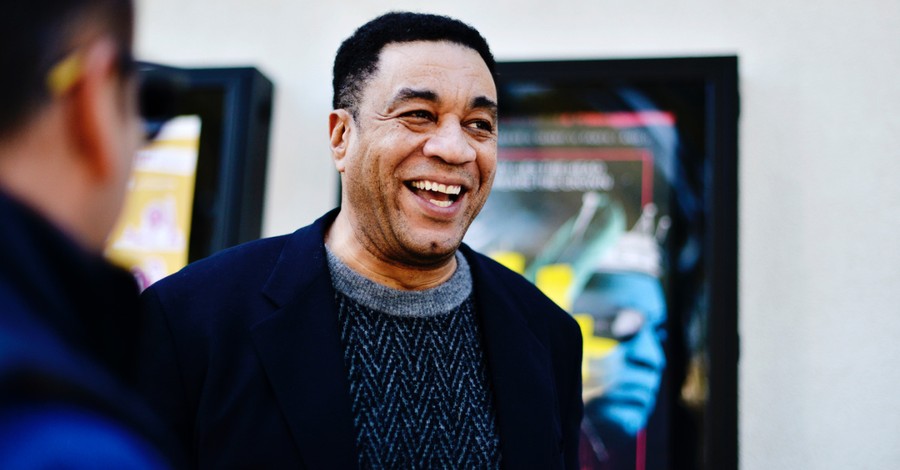 Americans have become increasingly cynical about the government, and in trusting each other, actor Harry Lennix told CBN's Faithwire.
He also asserted that the "real issue" society is facing is "the cynicism of modernity." A worldview that he says is founded on the "insistence that there be an abdication of God, denial of God in the name of whatever this is, the New Age, the computer age, of intelligence, of our own humanism."
He added, "I think there has to be a willingness and a modeling of humility. That's really what I think the answer to [our cultural problem] is."
Talking about his new role in the Pure Flix movie Nothing Is Impossible, which tells the story of Scott Beck, an NBA hopeful who nearly lost his shot at playing professional basketball, as he attempts to correct poor decisions from his past, Lennix pointed to 2 Chronicles 7:14. The verse says, "If my people, who are called by my name, will humble themselves and pray and seek my face and turn from their wicked ways, then I will hear from heaven, and I will forgive their sin and will heal their land."
"I think that it is the humbling [that makes a difference]. But we can really only do that through modeling. We have to look at people, we have to look at these characters in these movies. We have to go to the example of Christ Himself, who came in the flesh to be our perfect guide and our perfect example of the benefits of humility," Lennix said.
"By providing this entertainment, we are actually giving a living example of this," he added.
Lennix has starred in TV shows such as "Billions" and movies "Batman vs. Superman: Dawn of Justice," "The Matrix Reloaded," and "Ray."
In 2018, Lennix debuted his musical, "Revival," a performance about the Gospel account of John.
"I think it was just sort of a natural evolution," he said of his career. "My way of doing ministry now is through, I hope, using this gift that God gave me and God gave to others to work together to bring praise and glory and inspiration, relief, to the people who need it most. This [acting] is really the way that I do that."
Lennix said he'll "always be about trying to glorify God in whatever way I can."
"And bring this message of Good News whenever I get the opportunity," he continued. "We so need it, and if I'm blessed to continue to contribute in this way, then I'm going to do it every time."
Photo courtesy: ©Getty Images/Jerod Harris/Stringer
---
Amanda Casanova is a writer living in Dallas, Texas. She has covered news for ChristianHeadlines.com since 2014. She has also contributed to The Houston Chronicle, U.S. News and World Report and IBelieve.com. She blogs at The Migraine Runner.
---
---