Shane Idleman
| Pastor, Westside Christian Fellowship
| Monday, April 19, 2021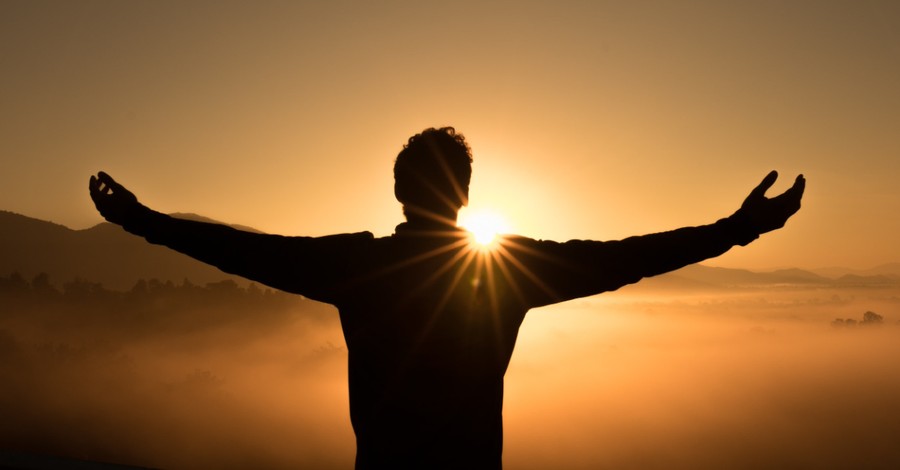 I recently had the privilege of speaking on the theme of Paying the Price at Godspeak Calvary Chapel in California, pastored by Rob McCoy (a short clip is here.) My brief exhortation drove home the fact that America crossed a dangerous line years ago. Instead of repenting and turning back to God, we have walked further into the deep waters of ungodliness. The decadence and brutality in our streets are unparalleled in our history. Despair and depression reign in our land. But—believe it or not—I am hopeful.
Where do I find such hope? In studying various spiritual awakenings (including those in the Bible), I have found that darkness often precedes light. For instance, in his book on revival, W. T. Stead makes a stunning observation: "It is the darkest hour before the dawn. The nation always seems to be given over to the Evil One before the coming of the Son of Man [Jesus Christ]. The decay of religious faith, the deadness of the Churches, the atheism of the well-to-do, the brutality of the masses, all of these, when at their worst, herald the approach of the Revival." He then concludes with this powerful offer of hope: "Things seem to get too bad to last. The reign of evil becomes intolerable. Then the soul of the nation awakes." Sadly, it often takes tragedy and calamity to wake us up.
Have We Really Sought the Lord Wholeheartedly?
Decades ago, Gordon Cove challenged readers when he wrote, "You have not sought the Lord with 'your whole heart' until you have tried a protracted season of prayer and fasting." Could a lack of prayer and fasting be one of the hindrances to a spiritual awakening? Absolutely! Desperate times call for desperate measures. A full stomach makes seeking God difficult, prayer hard, and worship challenging.
Cove continues, "In many cases, where fasting has been added to the prayers, along with deep consecration and weeping before God, the answer has miraculously come to hand." Fasting doesn't twist God's arm, but it does bend my knee. Fasting isn't a work; it's exchanging one appetite for a greater one.
The Spark that Ignites the Flame
My goal isn't to overemphasize fasting, but it's clear that fasting has fallen by the wayside and King Stomach is still on the throne. In reading about the spiritual renewals under the preaching of John Wycliffe, William Tyndale, Duncan Campbell, Evan Roberts, and the Puritans, as well as in the First and Second Great Awakenings, I have found that, along with keeping the Word of God front and center, intense prayer and vigorous fasting were the sparks that ignited the flame. God heard the cry of His children.
Could it be that we aren't willing to pay the price through a deep season of prayer and fasting? Granted, in the same way, we cannot produce a field of corn by making it rain, a spiritual awakening cannot be orchestrated. It's God's work alone, but we can prepare the soil of our hearts by fully surrendering our lives. God revives those who submit themselves to Him with open and empty hands (Isaiah 57:15).
God's Sovereignty and Man's Responsibility
A.W. Pink, in Gleanings from Joshua, said, "It would indeed be strange if we apprehended how that on the one hand Canaan was a free gift unto Israel, which they entered by grace alone; and on the other, that they had to fight for every inch of it!" Although we are totally dependent on God, a spiritual awakening will not come without a fight.
In the book of Joel, the people's provisions had dried up and withered away. They were desperate and despondent, but God didn't give up on them. To show the magnitude of their sin and the need for humility, God told Joel to consecrate a fast and cry out to Him. Crying out, fasting, and repentance were the sparks that ignited the flame (Joel 1:4-14; 2:12-17). If you'd like to join me in fasting for our nation, see the note below.
Five Essential Steps to a Spiritual Awakening
The following scriptural truths, along with prayer and fasting, can no doubt ignite the fires of another spiritual awakening.
1. Embrace godly sorrow and confess sin. Confession of sin is often a precursor to a spiritual awakening, both personally and corporately. During the 1904-1905 revivals in Wales, Evan Roberts said that four things contributed to the revival. At the top of the list was the confession of sin as well as acknowledging Jesus Christ publicly, followed by obedience to the Spirit and the removal of doubt about God's truth. How are you doing in these areas? If we don't make changes here, we will not experience all that God has for us.
2. Humble yourself before God does. In Isaiah 58, fasting was ineffective because the people were harsh and self-focused. Whether it's pastors throwing tirades from the pulpit, carnal Christians mocking God, or proud believers who never look in the mirror, we have not yet humbled ourselves. We underestimate how rebellion and pride prevent spiritual awakenings: "Therefore humble yourselves under the mighty hand of God, that He may exalt you in due time" (1 Peter 5:6). Pride must be crushed under the power of the cross.
3. Holiness is not a suggestion. Second Corinthians 7:1 says that we must purify ourselves from everything that contaminates our spirit. Romans 12:1 reminds us to present our bodies as living sacrifices, holy and pleasing to God. Without holiness, no one will see revival. Perhaps it's time to examine yourself and see how you're doing in this area. If nothing comes to mind, ask God to show you areas of sin in your life. Spend a Sweet Hour of Prayer with God.
4. There must be continual hunger and thirst for God. On this point, I'm often reminded of the three times in Leviticus 6 where God instructs that fire should always be burning on the altar. And Jesus, in Matthew 5:6, tells us that only those who hunger and thirst for righteousness will be filled.
A spiritual awakening is God's power of meeting God's people who are hungry for more of Him. Full surrender isn't optional; it's essential: "The eyes of the Lord run to and fro throughout the whole earth, to show Himself strong on behalf of those whose heart is loyal to Him" (2 Chronicles 16:9).
It's not about perfection but direction. What direction are you heading? Will He find you empty, humble, and desperate, or full, arrogant, and satisfied?
Will you pay the price for a national awakening? It's our only hope.
Note: I recently became so broken over what we are leaving the next generation that I began a lengthy water fast, not knowing that it would be one of the hardest things I've ever done. I'm planning to post my experience in May 2021. You can hear about the outcome by subscribing to my YouTube channel here. Additionally, my new book, 40 Days to Reset Your Life, is scheduled to be released in June. This book demonstrates how prayer and fasting can reset your life and change your spiritual course as well as the course of the nation.
The views expressed in this commentary do not necessarily reflect those of Christian Headlines.
Photo courtesy: Zac Durant/Unsplash
---
Shane Idleman is the founder and lead pastor of Westside Christian Fellowship in Southern California and the WCF Radio Network. More can be found at ShaneIdleman.com, including free downloads of his eBooks. Visit him on Facebook and Twitter. Subscribe to his new podcast, Idleman Unplugged. You can also follow Pastor Shane on the new free speech platform Parler.
---
---