Scott Slayton
| ChristianHeadlines.com Contributor
| Thursday, November 8, 2018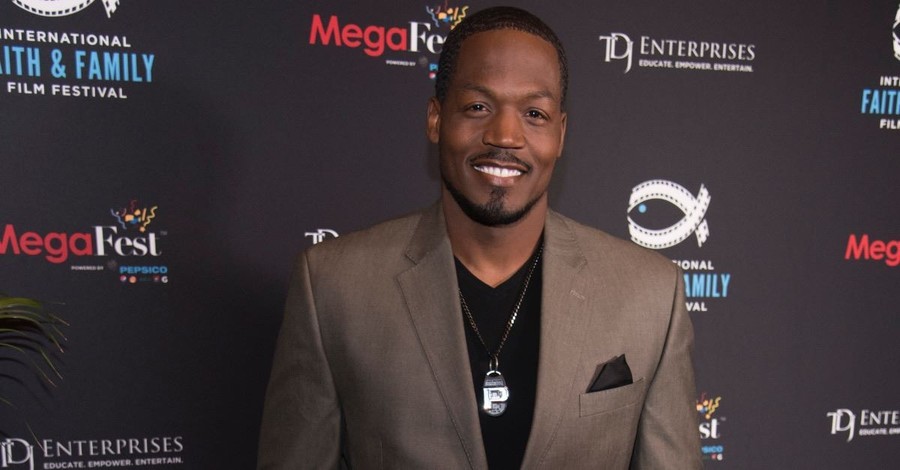 T.C. Stallings planned on utilizing his talents on the football field on Sundays in the NFL, but the course of his life changed when he saw the movie Fireproof.  Moved by what he saw on the screen, his "heart started thumping to act."
Stallings explained that he spent time praying and asking God to help him discern if his newfound desire truly came from him. After landing a role in Courageousand seeing how God worked through that film, he committed to his craft whole-heartedly. He said, "I don't care where I'm going. I just care who's leading."
Stallings said he now sees making movies with a positive message as his calling from God. With so many movies and television shows advocating negative messages, he believes that "We need something to go up against that." He wants to be an actor who uses "all my gifts and talents to glorify God and lift him up."
Stallings uses his commitment to making positive movies that bring glory to God as a filter for deciding which movie roles he will accept. He said that "When someone approaches me with a project, I give it to the Lord." He further explained that "If I ever took a role where it makes it difficult for me to tell people about Jesus then it's a for sure 'no' for me."
Stallings shared how he came to understand grace and became a Christian in the interview. He explained that he lived for himself in college, but also claimed to be a Christian. Then, a young man spoke to him about the life he lived, which caused him to seek God's grace. He said he now understands that no one can work for his salvation, but that the life a person lives after being saved says "thank you" to God for grace and brings honor to him.
In addition to his roles in Courageous, Stallings also starred in God's Compassand War Room, which spent time in 2015 as the #1 movie in the country.
Scott Slayton writes at One Degree to Another.
Photo courtesy: Getty Images/Cooper Neill/Stringer
Video courtesy: Pure Flix
---
---