Scott Slayton
| ChristianHeadlines.com Contributor
| Thursday, April 18, 2019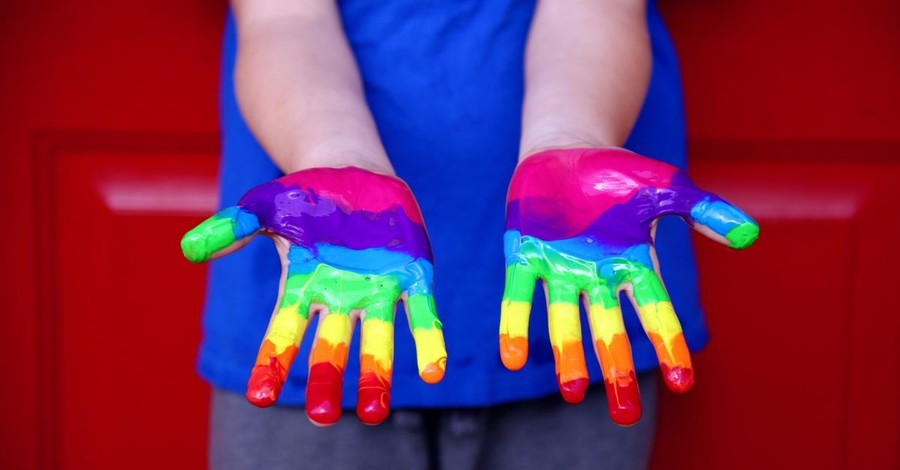 A teacher in the United Kingdom lost her job because of her public objections to transgender issues being taught at her son's Church of England School. Kristie Higgs, 43, served as a pastoral assistant at an academy in Fairford, Gloucestershire.
According to CBN News, the events that led to Higgs's firing for "gross misconduct" started with a post on her personal Facebook page. Higgs, a mother of two, took issue with pro-transgender teaching in her children's elementary school. This included a book about a boy who wears dresses and Red: A Crayon's Story, which features a red crayon who discovers that he is a blue crayon.
According to the Daily Mail, Higgs took to Facebook to express her displeasure and on her personal page said that, "children will be taught that all relationships are valid and 'normal,' so that same-sex marriage is exactly the same as traditional marriage, and that gender is a matter of choice, not biology, so that it's up to them what sex they are." In addition, she asked her friends to sign a petition against compulsory sex education.
The school received an email from someone who said that Higgs had shared "homophobic and prejudiced views." The school investigated and fired Higgs for what the school called, "gross misconduct and illegal discrimination" for sharing thoughts "which could be deemed offensive." In addition, the school said that her comments "could bring the school into disrepute and damage the reputation of the school." However, the school possessed no evidence that her post had hurt the school in any way.
Higgs claims that the school fired her because of her religious convictions. The school responded that the firing took place "for reasons other than your religion." Higgs claims that their statement is a "legal tactic" and that her firing "has everything to do with my religion."
The BBC reports that Higgs initiated a legal challenge to the disciplinary action through the Christian Legal Centre, which is part of the lobbying group Christian Concern. Higgs released a statement through them and said she holds her views on sexuality and gender "because of my Christian beliefs, beliefs, and views which are shared by hundreds of thousands of parents across the UK."
Higgs further elaborated on her concerns with the UK's program of sex education, which education secretary Damian Hinds expanded in February to include same-sex relationships, transgender people, and other related issues. She said, my number one concern has always been the effect that learning about sex and gender in school will have on children at such a young age."
Higgs also recognizes that her legal battle affects other concerned Christians in the United Kingdom. She said, "I am determined to fight this case and to stand for Christians and all parents across this country who are being silenced for sharing and holding these views."
Scott Slayton writes at "One Degree to Another."
Photo courtesy: Pixabay
---
---