Scott Slayton
| ChristianHeadlines.com Contributor
| Tuesday, March 5, 2019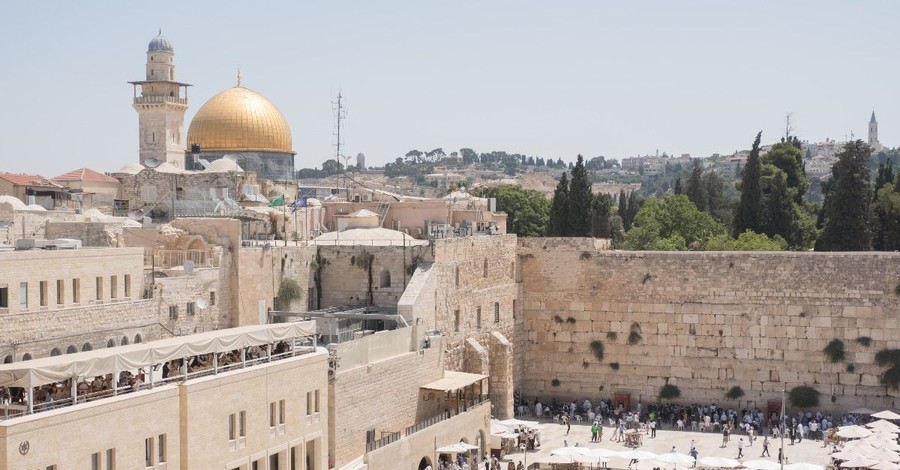 The United States closed the doors on its consulate in East Jerusalem Monday. The consulate acted as the "de facto embassy" to the Palestinians, but now most of its work will be carried out from the U.S. embassy in Jerusalem.
Also, Consul General Karen Sasahara, who has been acting as what many describe as the "de facto ambassador to the Palestinians," will be leaving Jerusalem. 
Critics see this as another move from the Trump Administration signaling that they want to pursue a one-state solution to the Israeli-Palestinian conflict, but State Department spokesman Robert Palladino tried to preempt concerns about a policy shift in his statement announcing the closure. "This decision was driven by our global efforts to increase the efficiency and effectiveness of our diplomatic engagements and operations. It does not signal a change of U.S. policy on Jerusalem, the West Bank, or the Gaza Strip.
Palestinian officials interpreted the decision differently. On official, Saeb Erekat, said it was "the final nail in the coffin" for the United States' role as key peacemaker in the region. Critics also said that closing the consulate will make it more difficult for U.S. diplomats in the region to understand developments in East Jerusalem, the West Bank, and Gaza. They also say that it sends the message that the United States is seeking a one-state solution to the conflict over territorial disputes in Jerusalem.
The Trump Administration "is intent on leaving no room for doubt about its hostility towards the Palestinian people and their inalienable rights, as well as its abject disregard for international law and its obligations under the law."
Palladino's statement also addressed many of the concerns expressed by those upset by the move. He said that the United States "continues to take no position on final status issues, including boundaries or borders. He also said the boundaries of Israel will be the subject of negotiations between the interested parties.
The Trump Administration has taken several steps over the last year that many interpret as favoring Israel over the Palestinians. It recognized Jerusalem as Israel's capital and moved the embassy there. It shut down the Palestinian mission in Washington, cut funding to the United Nations agency that gives aid to Palestinian refugees, and reduced funding for humanitarian aid to the Palestinians.
The Administration argued that they undertook these measures because Palestinian leaders have been hesitant to take part in peace negotiations with Israel.
President Trump's son-in-law and senior advisor, Jared Kushner, said last month that the United States would announce its peace plan for the region after Israel's elections in April.
Scott Slayton writes at "One Degree to Another."
Photo courtesy: Anton Mislawsky/Unsplash
---
---