Scott Slayton
| ChristianHeadlines.com Contributor
| Wednesday, June 22, 2022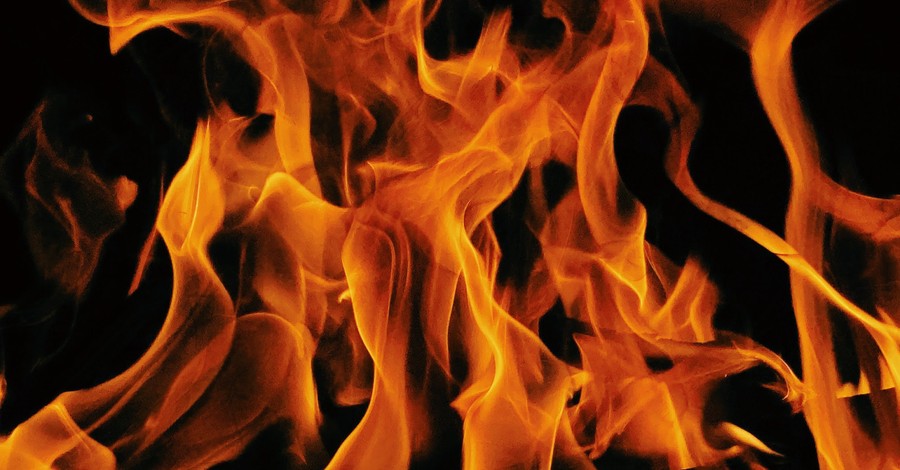 A Texas church burned to the ground last week, leaving only a four-foot-tall wood cross standing amid the ruins.
Balsora Baptist Church, located in a rural area approximately 75 miles northwest of Dallas, caught fire around 1:00 PM.
According to The Christian Post, Construction workers overseeing the church's fellowship hall and kitchen discovered the fire when they returned from lunch. Multiple fire departments responded to the blaze, which consumed over half the building before they arrived. No one was injured in the fire, but several firefighters dealt with heat-related injuries because of the weather, a post on the Wise County Fire Marshal's Facebook page said.
Pastor Sonny Smith told The Christian Post he was at home when he received a call about the fire. "I'm heartsick about it," he said. "It's a dramatic event for the whole community because we're about seven miles from the nearest larger city. We're kind of out in the country. So I knew how important the church was to a lot of people."
Church members used the cross as a place to display their prayer requests. "We would write their prayer request on the tags, and they would hang them on the cross. And so we were able to see what different prayer requests we had," Lanita Smith, Pastor Smith's wife, explained to NPR.
A post on the church's Facebook page showed the cross with prayer request tags hanging from it, juxtaposed with photos of the cross on fire. Pastor Smith said the cross was "about four feet tall," explaining why it stood out in photos. "When you look at the pictures, back at the sanctuary, and right there, there sat the wood cross with a little fire coming off of it."
The church, which averages 60-75 in attendance each week, met outside for Sunday worship service. Pastor Smith knows the church cannot continue to meet outside in the Texas heat with a mainly elderly congregation. Multiple churches of different denominations have reached out and offered their facilities to them. Church leaders plan to meet this week to pray and seek God's direction about the future.
Pastor Smith interprets the standing cross as a promise God will be with the church in the future. "I told our church I feel like that it was a sign from the Lord telling us that, you know, you're going through fire, you're going through changes, but I'm going to be with you all the way."
The church had insurance on the building and has already received almost $5,000 in donations from the community. Church members also set up a GoFundMe page to aid with the rebuilding.
Photo courtesy: Max Kukurudziak/Unsplash
---
Scott Slayton writes at "One Degree to Another."
---
---