Scott Slayton
| ChristianHeadlines.com Contributor
| Monday, November 26, 2018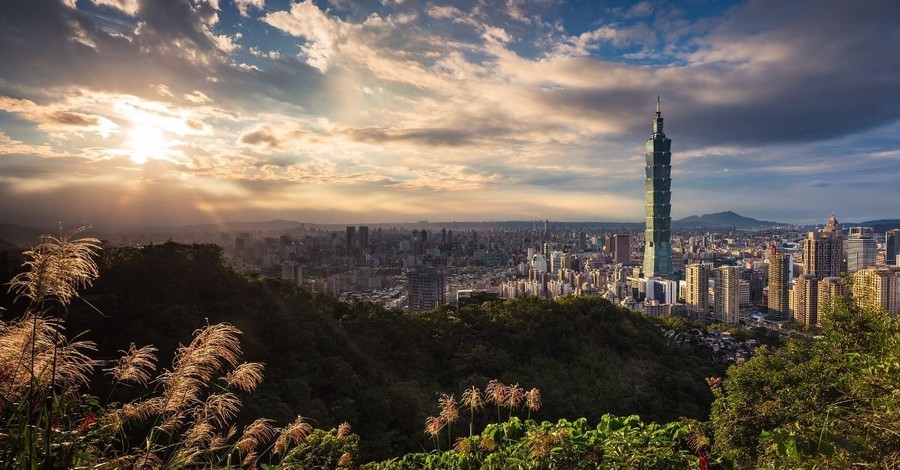 Voters in Taiwan backed defining marriage as the union between one man and one woman in a referendum held over the weekend. 
In 2017, Taiwan's high court ruled that outlawing same-sex marriage was unconstitutional and gave lawmakers two years to draft legislation. The referendum carries no official weight, but legislators facing reelection will not be eager to go against the will of their constituents.
The referendum contained three questions advocated for by proponents of the traditional definition of marriage which all passed. Questions on the referendum put forth by same-sex marriage advocates failed. 
One question asked, "Do you agree that Civil Code regulations should restrict marriage to being between a man and a woman?" A majority of votes answered in the affirmative while rejecting a question that asked if the regulations should "be used to guarantee the rights of same-sex couples to get married."
Same-sex marriage advocates expressed their disappointment with the results of the referendum, but plan to continue their fight to make Taiwan the first nation in Asia to endorse same-sex marriage. Annie Huang, the acting director for Amnesty International Taiwan called the result "a bitter blow and a step backwards for human rights in Taiwan." She also called on the government to ignore the results of the referendum and pass legislation as the court directed. She said, "The result must not be used as an excuse to further undermine the rights of LGBTI people." 
Another question on the referendum involved LGBT education in schools. Voters approved a question calling for a ban on compulsory education on LGBT issues and rejected one asking to make the study of LGBT issues mandatory.
The third question on the referendum asked for a "different process" for the recognition of same-sex unions that would avoid amending the civil code.
Experts disagree about how to interpret the results of the referendum. One Taiwanese university professor said the vote is a "general survey" that lacks "very strong legal implications," adding, "One way or another it has to go back to the court." 
However, the BBC reported that legislators may pass a "special law, without amending the Civil Code."
President Tsai Ing-wen's Democratic Progressive Party suffered a "crushing defeat" in local elections Saturday, leading her to resign as head of the party. 
Scott Slayton writes at One Degree to Another.
Photo courtesy: Pexels/Pixabay
---
---