Scott Slayton
| ChristianHeadlines.com Contributor
| Wednesday, January 13, 2021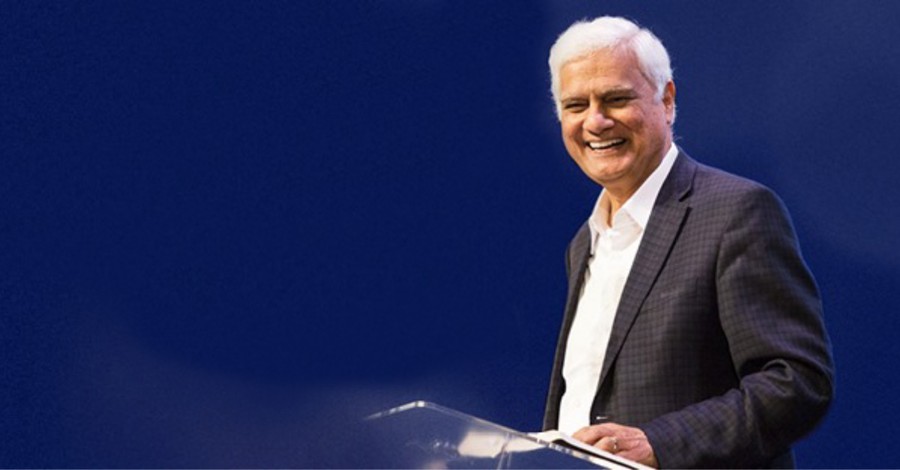 I teach American History. This means that I often have to talk about difficult subjects that I wish did not happen. It is difficult to teach about the awful injustice of slavery, the despicable rise of the Ku Klux Klan, and the brutal implementation of Jim Crow laws, but it is also necessary. I love the United States of America. It is a country with a beautiful promise– "We hold these truths to be self-evident, that all men are created equal." Yet, these horrible injustices still happened. I cannot ignore the misdeeds of the country I love. To ignore them is to fail to reckon with the past, to refuse to understand the present, and to prevent us from righting these wrongs in the future.
In the same way, Christian leaders often commit sins they should not commit. They cross the line into blatant immorality that brings the message of Christ into disrepute and stains the legacy of faithfulness that they have worked so hard to build. Every Christian was reminded of this harsh truth recently as allegations came to light about the late apologist Ravi Zacharias.
Before his death, a woman accused Zacharias of grooming her into taking part in a sexting relationship. After his death, an interim report requested by Ravi Zacharias International Ministries found that he was guilty of sexual misconduct that "is deeply troubling and wholly inconsistent with the man Ravi Zacharias presented both publicly and privately to so many over more than four decades of public ministry."
As Christian news outlets reported these allegations in recent days, many wondered why these organizations would report these findings when Zacharias is already dead. They reasoned that these findings could do nothing but tarnish his reputation and undo the lifetime of good that he accomplished through his ministry.
There are several issues at play in determining whether or not Christians should air the previously unreported sins of public ministry figures after their death, but the primary one is this – Ravi Zacharias sinned against numerous women. We, as followers of Jesus, owe it to them to hear their stories, acknowledge their pain, and advocate for them to receive the restitution they deserve.
Also, we need to have the record straight about the life of a man so many admired. This does not mean that we discount the great things God accomplished through him, but it does mean that we should understand the full picture of who he was. In one sense, this is a thoroughly biblical thing to do.
After all, doesn't the Bible paint a full picture of some of the greatest heroes of the faith? In the same chapter where Noah received the Lord's promise that he would never destroy the earth again, he also got drunk and passed out. Abraham conceived a child with his wife's servant after he had heard the promise that he would have a son. He also lied and said that his wife was his sister. Moses acted in pride and anger, striking the rock to bring forth water instead of speaking to it, arrogantly asking, "shall Aaron and I provide water from this rock." David took the wife of Uriah and had him murdered. Peter denied Jesus three times just hours after he said that he would follow him to his death.
By discussing these allegations, we are in no way declaring a verdict about Ravi Zacharias' final standing before the Lord. If Ravi had genuine faith in Jesus, as many of his closest friends have testified, then he stood before the Lord fully and completely forgiven. The blood of Jesus covered his sins and the righteousness of Christ was draped around him. He was an adopted son of God and entered into the rest that Christ had prepared for him.
What is true about Ravi Zacharias in heaven does not change the pain he caused on earth. The pain, the damage, and the humiliation were real. And, for the most part, they went unaddressed before he went to be with the Lord.
Those of us who remain must ask what the church can learn going forward from the life of Ravi Zacharias. We are forced to wonder what type of accountability this brother had around him and in his ministry. We do read of a friend and business associate who confronted him about his behavior, but it seems that many within the ministry were either blind to his misdeeds or, as one former member of the team at RZIM alleges, covered them up.
Every Christian leader has feet of clay. There is no temptation that a Christian leader does not deal with. Every Christian, but especially those who teach and lead, are accountable to the Lord. We must live our lives before him in holiness and truth. Yet, Christian leaders must also be accountable to other Christian leaders and this accountability should take place within a local church. For far too long, Christians have allowed some of their leaders to live as if they are above correction, but if Paul withstood Peter to his face when he was wrong, then surely church leaders today must be corrected when they are wrong.
In addition, we cannot lose sight of those whom Ravi sinned against. There are women who were hurt, manipulated, and abused by his behavior. The church cannot close her ears to their cries and their pain. We must hear their stories and help them find the healing and the justice that they so desperately need. We cannot rush this process, but must walk with them through it.
For those who love the church of the Lord Jesus Christ and who benefitted from the ministry of Ravi Zacharias, the revelations of the last few months have been difficult. To hear of the repeated sins of someone you admire, which bring shame upon the church's message, bring great pain. Yet, in bringing these painful truths to light and dealing with them honestly, we can know the joy of God's grace and see the church move forward in grace and truth.
Photo courtesy: Ravi Zacharias Facebook
---
Scott Slayton writes at "One Degree to Another."
---
---