Scott Slayton
| ChristianHeadlines.com Contributor
| Monday, November 12, 2018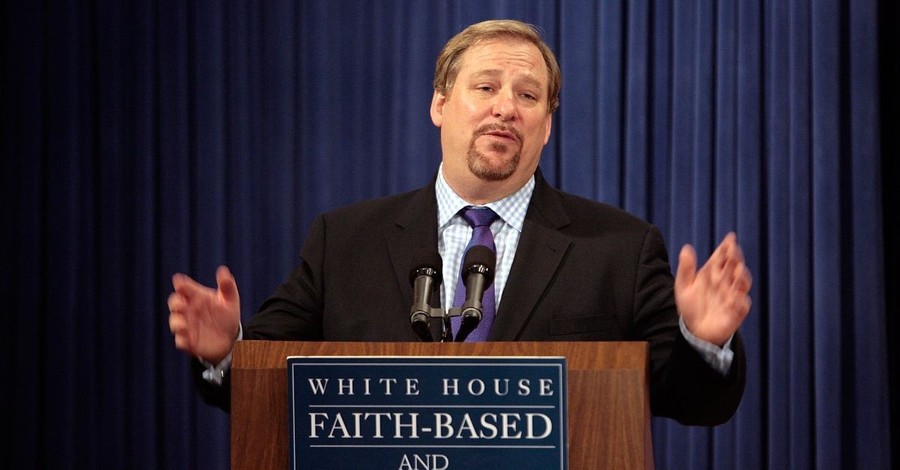 Rick Warren, pastor at the 22,000-member Saddleback Church in southern California, was hospitalized late last week. News of his situation became public when a conference where his wife, Kay, was scheduled to speak shared an update about her cancellation on Facebook. 
The organizers of the "Illuminate" conference in Northern Ireland told those scheduled to attend that, "Today, as our speaker, Kay Warren, was in the air just a few hours from arrival, she received unexpected news of a family medical emergency. He is in surgery as this update is released. He is expected to fully recover, but of course, Kay is immediately returning to the United States to be with her family." 
Later, she commented on the conference's Facebook post and updated them on his condition. She said, "Hello dear friends – just an update on Rick. He is much better today! The surgery went even better than expected and he will be released in a few days. Things were quite serious for a day but he is strong and tough and he is on the road to recovery!"
Saturday night the church sent an email from Warren to the congregation with an explanation of his condition. It read:
By now you may have heard that I needed an emergency surgery early Thursday morning. At about 7 pm on Wednesday evening while at home by myself, I suddenly doubled over in an attack of excruciating abdominal pain. Kay (his wife) was on a plane just taking off from LAX airport for a 10-hour flight to Northern Ireland where she was scheduled to speak at a conference.
Fortunately, my son, Josh, called me at the same moment of my pain, and he rushed over to drive me to an Urgent Care facility, where the doctor administered shots of antibiotics and a painkiller and advised me to get a CT scan the next morning. But as Josh and I were leaving, my body started shaking uncontrollably, so the Urgent Care doctor insisted that we immediately go to a hospital ER.
At the hospital, the staff got my CT scan which revealed that my intestine had perforated (torn) and was releasing infection into the abdominal area. So I quickly had emergency surgery and I am now recovering. 
Thank you, everyone, for your prayers and love. I love you all back! God has been so good to me. FYI. I've been told that I will need a second surgery after Christmas. Bless you all!
Pastor Rick
Warren became well-known in the 1990's for his book The Purpose-Driven Church, which led many pastors to implement the model he used at Saddleback. In 2005, he releasedThe Purpose-Driven Life. The book became a major success, selling more than 30 million copies in the first five years.
Warren, who prayed at President Obama's first inauguration, no longer receives a salary from the church and the Warrens are well-known for their humble lifestyle and overwhelming generosity.
Scott Slayton writes at One Degree to Another.
Photo courtesy: Getty Images/Chip Somodevilla/Staff
---
---