Scott Slayton
| ChristianHeadlines.com Contributor
| Wednesday, July 13, 2022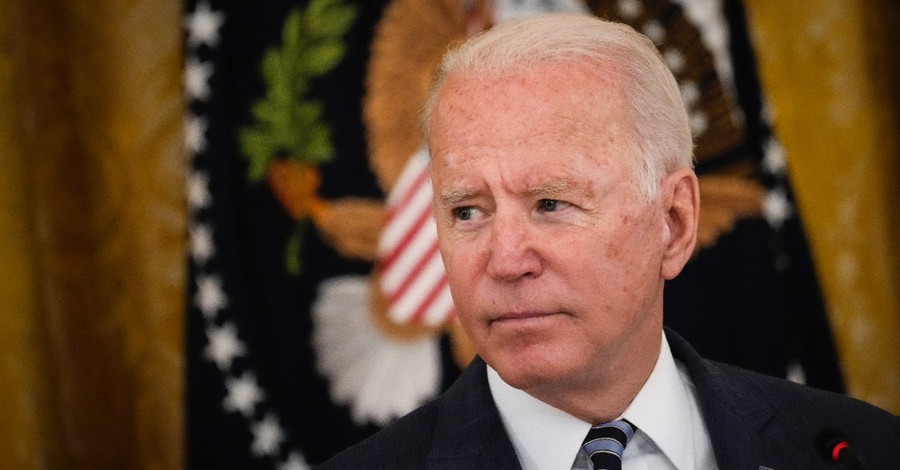 A progressive group announced a new initiative to convince President Joe Biden not to run for President in 2024, a sign that support for the President is wavering as he nears the halfway mark of his term. RootsAction will launch the new #DontRunJoe campaign on November 9, the day after the midterm elections.
In the announcement, which went out to their mailing list of 1.2 million members, RootsAction said Democrats face "Dual imperatives of preventing a Republican takeover of the White House and advancing a truly progressive agenda." Asserting that "the stakes could not be higher" and lamenting the prospect of electoral gains by a "neofascist GOP," they said Democrats need "bold and inspiring leadership from the Oval Office." However, they believe "Joe Biden has been neither bold nor inspiring."
The pushback against the President from the left wing of his party comes as a New York Times poll showed that two-thirds of Democrats want a different nominee in 2024. 33% of those polled cited the President's age as their main concern, while another 32% don't want him to run because of his job performance. The President received 70% job approval among Democrats, which is low for a sitting President.
The New York Times spoke with Biden voters who have been disappointed in his performance. 38-year-old Michigan preschool teacher Nicole Farrier was blunt in her assessment of Biden. "I'm just going to come out and say it," she told The New York Times. "I want younger blood." She added, "I am so tired of all old people running our country. I don't want someone knocking on death's door."
Farrier cited her personal circumstances as the reason for her frustration. As a single mother, she struggles to get by because of rising inflation, which hit 9.1% in June. She said, "I went from living a comfortable lifestyle to I can't afford anything anymore."
Randain Wright, a 41-year-old truck driver from New Jersey, shared sentiments close to those espoused by RootsAction. They said that moderate policies had failed on "climate change, voting rights, student debt, health care, corporate price-gouging." Wright agrees. "He's just not aggressive enough in getting his agenda done," he said. "Trump wasn't afraid to get people in line."
Until RootsAction launches the campaign for a new Democratic standard-bearer, they plan to "expend maximum effort to defeat Republicans" in the midterms. Their statement claimed that "no Republican candidate on the horizon is worthy of being elected to any of the 435 House seats or the 35 Senate seats up for grabs this year."
RootsAction plans to spend at least six figures on digital ads, which launched the day after the midterm elections.
Related:
President Joe Biden's Approval Rating Drops Even Further
Photo courtesy: ©Getty Images/Drew Angerer/Staff
---
Scott Slayton writes at "One Degree to Another."
---
---